My dear Prime Minister,
"Remember that life is made up with loyalty. Loyalty to your friends, loyalty to things beautiful and good, loyalty to the country in which you live, loyalty to your King and above all, for this holds all your loyalties together, loyalty to God."
This was a message to school children in the darkest days of the Second World War from a lady who retained throughout her life an unshakeable honour and deep sense of service, Her Late Majesty, Queen Mary.
It is a message which you as Prime Minister, along with all members of the newly elected Federal Parliament, could well heed. We put that with respect and without any suggestion of any lack of honour among you, the representatives of the people.
But by the very fact of your being Australian, it is important that you and your colleagues recall that you are in a state of personal allegiance to the Australian Crown. This is not some outdated appendage. It is the central pillar of our constitutional system, and our oldest.
Alone and resplendent, it remains above the political arena. Indeed it is a core part of that "lively and resilient democracy" which you generously and rightly praised when you announced you would be able to form a government.
In testimony to the personal allegiance you each owe as an Australian you have sworn before God an Oath of allegiance – or you have affirmed this on the several each occasions when you took up your seat in the Parliament.
Given that there is one way – and one way only – through which our Constitution can be changed, we remain, as the Australian people decided long ago and affirmed more recently, an indissoluble Federal Commonwealth under the Crown and under the Constitution.
The commissioning of the members of the Federal Executive Council, and the appointment of those whom the Constitution describes as The Queen's Ministers of State for the Commonwealth, normally includes the taking of an Oath before God or the making of an Affirmation reflecting the allegiance which binds you, with us, the people, to the Australian Crown and thus to the nation and to its fundamental constitutional system, one of the world's most stable and democratic.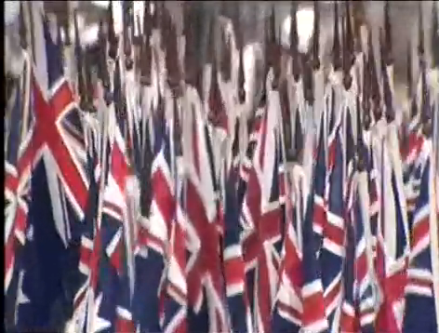 The replacement of the traditional Oath sanctified by long usage by another is at the very least against the spirit of the Constitution which only the Federal Parliament, acting by and with the consent of the people, may change.
To indulge in a form of creeping republicanism circumventing the constitutional system at such a solemn and central moment would be divisive, detracting and demeaning.
We therefore ask you to restore the traditional Oath or Affirmation, as sworn by Prime Minister Robert Menzies and Prime Minister John Curtin when our nation was in its darkest hours.
Yours sincerely,

David Flint,
National Convenor,
Australians for Constitutional Monarchy