A Queensland man says he will disregard an order by Logan City Council in south east Queensland to lower his Australian flag, after a neighbour complained to the Council that it was "offensive".
Logan City resident Aaron Wilson erected a five metre flagpole eight weeks ago to honour friends who served in Iraq.
On Tuesday, Council staff contacted Mr Wilson to tell him a neighbour had complained. Mr Wilson was told he could face legal action if the flagpole were not removed.
"I find it astonishing that anyone could find the Australian flag offensive," he told the Courier-Mail. Is this political correctness gone mad or just a misunderstanding?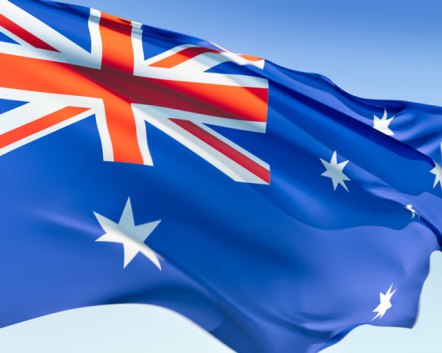 After strong public reaction, particularly through that most democratic medium, talk back radio, the Council has relented.
A frequent comment was: " If you find the Flag offensive, go and live in another country," an opinion with which I entirely concur.
The complainant has remained silent and anonymous.
Paul Keating loathes our flag, saying it "got up his nose."
The Keating government was planning to change the flag before the centenary of Federation, but lost office in 1996.
During the 1990's republicans openly admitted that the Flag had to go. Now many say it's a separate issue, but as The Age has said, does anyone seriously believe the Flag will not be changed under an Australian ( politicans') republic?
Sydney station 2GB is inviting comment on this on their site. Jai Martinkovits heard a very lively programme on this on the MMM network, on the Spoonman Show compared by Matthew Spoonman, on the evening of 9 October, 2008. It is well worth listening to. The presenter gives a livley defence of the right to fly our flag. The reactions of a younger audience are fascinating. A podcast can be downloaded from the station's site.