Australia's first Victoria Cross recipient in 40 years will meet the Queen in London as part of official Remembrance Day commemorations. According to AAP, Trooper Donaldson, who is the United Kingdom for Remembrance Day and to meet with other VC holders, will have a 15 minute audience with the Queen at Windsor Castle.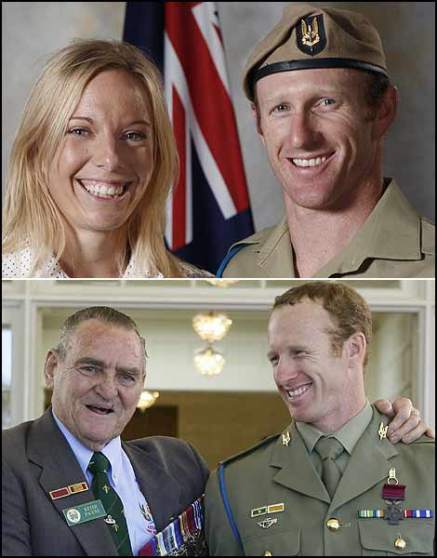 Trooper Donaldson was invested with the Victoria Cross on 16 January 2009 for his "exceptional bravery" in service in Afghanistan by Her Excellency, Governor-General Quentin Bryce, with the approval of Her Majesty The Queen of Australia, Elizabeth II. It was the first Victoria Cross approved for an Australian in 40 years.
Trooper Donaldson was serving with the SAS in Oruzgan province in Afghanistan in October last year when his unit was hit by an ambush. He deliberately drew enemy fire to allow wounded soldiers to escape and be taken to safety.
Then, "with complete disregard for his own safety ' Trooper Donaldson ran back 80m across exposed ground to rescue a wounded coalition force interpreter and take him back to a vehicle. His citation said he "displayed exceptional courage in circumstances of great peril" and saved the life of the interpreter. ( A full report is on this site)