Australian National Flag Day will be celebrated across our nation on Friday, 3 September, 2010.
"This day commemorates the first occasion when our national flag was flown, on 3 September 1901 when Prime Minister Edward Barton announced the winning design from a public competition to select our new nation's flag. 32,823 entries were received with five of the designs being identical, writes John Vaughan, National Spokesman and Vexillographer for the Australian National Flag Association.
"The winners, three teenagers, a woman and a man shared the honour of creating Australia's chief national symbol, the Australian National Flag.I encourage you to conduct or to participate in an Australian flag raising ceremony to celebrate this day, the 109th anniversary of our national flag of "Stars and Crosses".
"Our flag represents our nation when it is flown both in Australia and across the world. This day is a wonderful opportunity for us to reflect on the how our flag unites us as a nation and our pride in our achievements.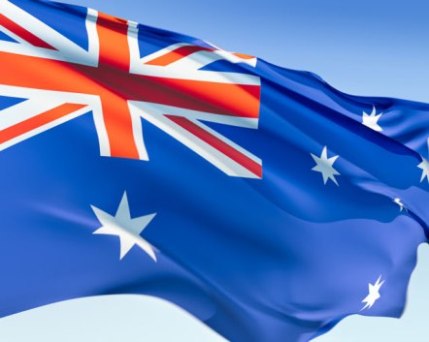 [ To continue reading about the celebrations , click on "Read more" below ]
"Recognition will be given to the symbols of Australia's history and heritage evidenced by The Flag. The Southern Cross representing our geographical position in the southern hemisphere; the Commonwealth Star, emblem of our federation of States and federal territories and the three crosses, St George, St Andrew and St Patrick representing the principles on which our nation is based including, parliamentary democracy, rule of law and freedom of speech.

"Why not conduct or to participate in an Australian flag raising ceremony to celebrate this day, the 109th anniversary of our national flag of "Stars and Crosses?"
…Sydney…

The main Sydney ceremony, with Woolooware High School big band will be held at lunchtime on:Martin Place Amphitheatre,11.45am to 1.30pm
…Toowoomba…

Toowoomba residents will be celebrating National Flag day on September 3rd, at 10 AM under the Flag on the premises of Vince O'Neill Plumbing & Heating, on the corner of North Street & Stradbroke Street.This will be the Toowoomba Branch's 23rd annual presentation to a Flag flyer.
The Toowoomba branch of the national Flag Association of Qld came into existence in 1985 and since 1987 has presented a certificate to a local flag flyer each year.
Our city now has over fifty Flags visible every day of the year, where once there were only three flying.John Brett from the Branch advises that the branch persuaded people to fly the Flag by, "using it or losing it"." It worked," he says.
…Ipswich…
The Ipswich event is being hosted by Ipswich City Council as part of that city's 150th anniversary celebrations. All are welcome at 10am in d'Arcy Doyle Place, with the ceremony to include the Amberley Brass Band, naval cadets, and school choirs.
…Logan City…
Logan City Council has arranged a flag raising at the Cenotaph (outside the Logan Art Gallery, corner of Jacaranda Ave and Wembley Rd) also at 10am.
…Bundaberg…
In Bundaberg the commemoration will take place in the Lions Remembrance Park, Takalvan Street, Bundaberg.
…across Australia…
Details can be found at www.australianflag.net.au along with the "Flag Day" messages issued by the Governor-General, PM, Opposition Leader etc.

Even if you or your friends can't make it to one of the official ceremonies, you could honour our flag's birthday by flying the flag, wearing a flag badge or pin, or displaying a small flag at your home or place of work.
Another idea is just to take the chance to learn more about the inspiring story of our flag. Apart from the fact that it is the only national flag to fly over an entire continent, the way it was chosen also makes it unique.
You can find out more about the Flag and test yourself with the "Flag Quiz" at www.australianflag.net.au
.