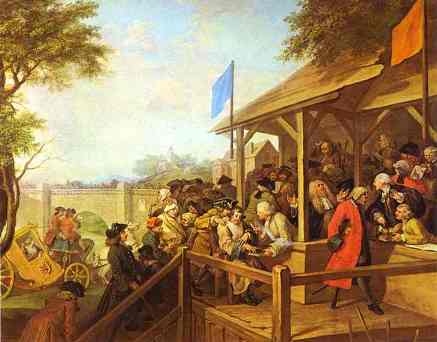 "It must be one of the screwiest ideas to come out of a nominally intelligent person in quite a while," writes Graham in Ambit Gambit: Procreate early, vote often . (Ambit Gambit is the first blog established in the widely read On Line Opinion's National Forum Domain.)
Labor MP Evan Thornley suggests that parents ought to be able to vote on behalf of their children under 18 years of age. Thornley floated the idea at The Australian Republican Movement conference in Melbourne where, according to The Age, 27 July, 2007, it was apparently warmly received. As Graham says, he'd be interested to see some regression analysis of the relationship between voting patterns in the republican referendum and family size. My suspicion is that this group would be have been more inclined to vote "No".
This proposal is hardly likely to gain the international recognition the Australian ballot, our version of the secret ballot, enjoys. Before this swept the world, voting was usually open, as it would have been in the poll in the accompanying painting by William Hogarth, The Polling.