Once bitten by the republicans in the 90s, the politicians are twice shy. They are understandably wary of invitations from obsessed republicans to commit political suicide. But now reflecting the newspapers' republican agenda, Fairfax columnist Mike Carlton insists Prime Minister Julia Gillard and her government do precisely that.
The politicians remember that the republican movement swore to them that the referendum would be a pushover. It wasn't.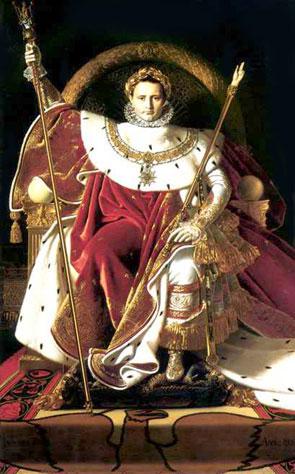 The press was squared, the ABC and SBS were onside and commercial television sure to follow, a republic had been inserted into the ALP's platform – admittedly surreptitiously and without enthusiasm – and the Liberal party infiltrated and thus neutralised. The Turnbull Keating model would easily prevail. Hadn't it been certified as safe by two former chief justices and a former governor general – all knights of the realm?
But no matter what the inner-city elites thought, Australians smelt a rat. As Alan Jones said, if you don't know, vote no. There wasn't a passion out there for change. Months before the referendum, Malcolm Turnbull confessed – to his diary published later – "We have Buckley's chance of winning."
Why?
"The problem is ," Mr. Turnbull admitted " nobody is interested.
….the Carlton plebiscite..
Against all the evidence Mike Carlton promises Prime Minister Julia Gillard a great victory. ("Plan that would let Julia reign victorious," The Sydney Morning Herald 3 March 2012). He demands she call a plebiscite, the device favoured by eighteenth and nineteenth French dictators to trick voters into giving them a blank cheque on the constitutional system.
Until 2009 the presenter of a breakfast programme on a Sydney radio station, Mr.Carlton has long been a proponent of constitutional and perhaps until recently, flag change. But no matter what the station did, the ratings trailed well behind 2GB's Alan Jones and at times the ABC's. The station even brought in another republican celebrity, Peter Fitzsimons, as a joint presenter. Sydney was just not interested. Mr. Carton reportedly declined to accept a reduction in his lavish pay package so he left the station.
(Incidentally, Mr. FitzSimons spent much of his column on Sunday (4/3) complaining about the 20 cent coins struck to celebrate the Royal Wedding. More people watched the wedding on TV, Mr. FitzSimons, than ever listened to your radio programme)
….no details…
Now he demands the Prime Minister bring on "the" republic, claiming it is a core Labor belief. It isn't – all of the great Labor leaders were strong constitutional monarchists. It is an inner city elite obsession, and nothing to do with the party of labour. We saw that in the referendum.
Mr. Carlton wants Ms. Gillard to put the following question to the Australian people:
" Do you want an Australian citizen as Australia's head of state? "
Well of course they have one already – the Governor-General.
…coralling the debate…

Unrealistically trying to limit the debate, he says there's no need for "argy-bargy" about presidents or viceregal reserve powers, no "lawyerly blather" about the mechanics of choosing a head of state, popularly elected or otherwise.
"That could all come later," he concedes. "That could all come later."
Well thank you for that admission, Mr Carlton. You have put your finger on the whole point of the plebiscite. It's a blank cheque. The details come later.
He says this will be a "famous victory" for the Prime Minister. His "hunch" is that the answer to this plebiscite will be "an overwhelming yes"
No. it won't, Mr Carlton. In saying that I am not engaging in what you dismiss as "monarchist claptrap" .
That language is of course consistent with Mr Carlton's debating practice. Don't challenge him or you will be met by an avalanche of ridicule and personal abuse. Our Mike is after all, a distinguished graduate of the ad hominem school of rhetoric.
…they won't touch this…
The reason why "the" republic is off the political agenda is that publicly available polling, and the endless private polling and focus groups that the politicians undertake, indicate that a politicians' republic is not supported by the public. The corollary is that no politician should touch this with a barge pole. The public would see this as a useless distraction and would punish the proponents even more than they are going to be punished for other sins.
…living in a dream world…
The problem is Mike Carlton and the republican movement live in a dream world. They won't face reality. They pretend that the opinion poll trends are not as they are.
It is indisputable that support for an undefined politicians' republic has been trending down since 2000. Expressed as a percentage, support is now in the low 30s. Just look at the recent report by Roy Morgan Research, the oldest polling organisation in the country and one which is highly respected.
Anybody who knows anything about voting in referendums here knows that opinion poll results are invariably higher than the actual vote in a referendum and presumably a plebiscite. People are naturally more careful when they vote. This is particularly so when they do not feel strongly about the issue or are not sure.
And nobody feels strongly about a republic, except for Mr. Carlton and his associates. This is demonstrated in the complete inability of the republicans to ever get a crowd out, unlike ACM who in 1996 filled Macquarie Street Sydney with over 20.000 people.
On trends across various polls and over the last decade, a republican plebiscite held now would be lucky to attract support much over 30%, and could be in the twenties. There is no doubt it would be lost in every state. A referendum result would be even lower.
The Prime Minister would be ill-advised to follow Mr. Carlton's counsel.