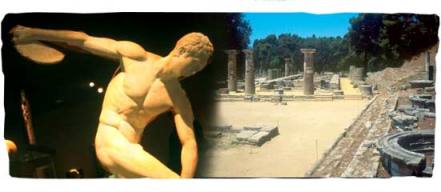 Some republican stunts interest the media, others don't.
Remember the embarassing " Mate for a Head of State" campaign"? ( This was a subject of a special report here on 13 August, 2006)
Apart from the debate on SkyTV reported here on 25 August 2008, the latest one has received little attention, both in relation to the Australian Electoral Study and sport.
Linking politics with sport is a mistake – surely the republicans learned that from their behaviour over the Commonwealth Games in 2006.
Australians are wary of politicians pushing themselves forward at sporting events, as so many of the world's politicians did at Beijing.
As to the argument that there is something wrong with The Queen receiving the British Olympic team, a colleague recalls the protocol established since 1926:
"Of course Queen Elizabeth (of the United Kingdom) is giving a reception to that country's athletes. She is not only that country's Sovereign, but also its Head of State. It is appropriate that, in the latter capacity at the very least, she should do as she is doing.
"While Queen Elizabeth (of Australia) is also our Sovereign, she is not our Head of State. Any corresponding national occasion here should be presided over by our own Head of State, His Excellency the Governor-General.
"The only question that is raised by the UK events that are being distorted, as usual, by the ARM, is why no such ceremony is being mounted from Yarralumla! Has the Rudd Government refused to allow it?"
…republlcans campaigning against the flag…

In the meantime, DD McNicholl reports in The Australian's Strewth column on 25 August 2008 on the latest campaign by the republicans flag changers.
In a story entitled " Jack of the union flag," he says :
"AUSFLAG campaigner Harold Scruby may be able to calm down now the Beijing Olympics are over.
"For the past couple of decades Scruby has pushed for a new Australian flag, one without the Union flag of Britain in the upper corner.
"For the past 14 days Scruby has been bombarding the media with photographs of our medal winners in Beijing draped with the Australian flag.
"In each of the photographs Scruby selected the blue field and the white stars that dominate our flag have been away from the camera, so it appears those pictured are draped with a small Union flag.
"As he points out, any non-Australian seeing the medal winners would assume they were competing for Britain rather than Australia.
"Scruby has just one small problem," Mr. McNicoll points out, "despite those decades of protest and several design contests, he has yet to come up with a viable alternative flag design."
This recalls the inability of the republicans to come up with a republican model, or any details of the drastic changes they want.
Why don't the republicans work out what they want before they inundate the media with their latest stunt