Corporal Cameron Stewart Baird, the 40th Australian soldier killed in Afghanistan, was awarded one of the nation's highest decorations, the Medal for Gallantry, in 2007 for a desperate attempt to save a mortally wounded mate under heavy fire.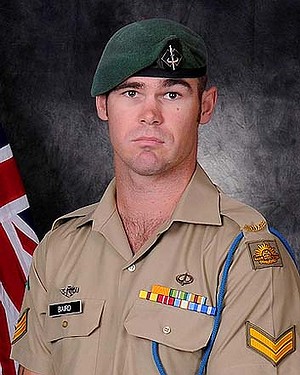 The special forces soldier from the Sydney-based 2nd Commando Regiment was killed on Saturday leading a team of commandos in a raid on an insurgent position in the Khod Valley area of Oruzgan Province and serving his country.
Corporal Baird was on his fifth tour of Afghanistan after service in Iraq and East Timor.
May he rest in peace.