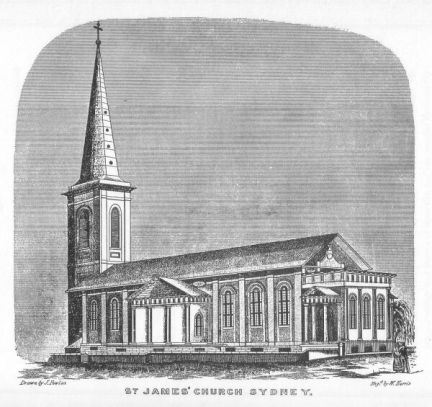 St James Church King Street Sydney will be hosting an ecumenical church service on Monday, 6 February 2012 at 11 AM to acknowledge the 60th anniversary of The Queen's Accession to the throne and to mark the occasion of the death of the Queen's father King George the sixth, and her accession. The Rector, Reverend Andrew Sempell , has indicated there will be a number of occasions during the year when the Diamond Jubilee will be celebrated.

The service on 6 February will involve church leaders from across Sydney and an invitation is being extended to a number of organisations and the wider community to attend the service. Medals and decorations may be worn.
…the church…
Completed in 1822, as part of the major construction programme initiated by Governor Lachlan Macquarie, St James' is the oldest existing church building in Sydney. It has been the venue for many historic events including the enthronement of the first, and only, Bishop of Australia, William Grant Broughton.
St James' has been a place of ministry to a diversity of people ranging from the Governor, military personnel and convicts at its beginnings to the great array of people who work and live in the city today and those who come from the wider metropolitan area for Sunday worship.