Much is being made of the total cost of Governor-General Quentin Bryce's controversial 18-day trek to 10 African countries earlier this year. With various costs, the bill to taxpayers is in the vicinity of $700,000.
The Foreign Minister has confirmed that a key reason for Ms Bryce's visit was to lobby for Australia's UN bid. According to Steve Lewis in a number of News Limited newspapers in late October, " heavily criticised for lobbying on behalf of the Rudd Government" the Governor-General faces fresh attacks over the extraordinary cost.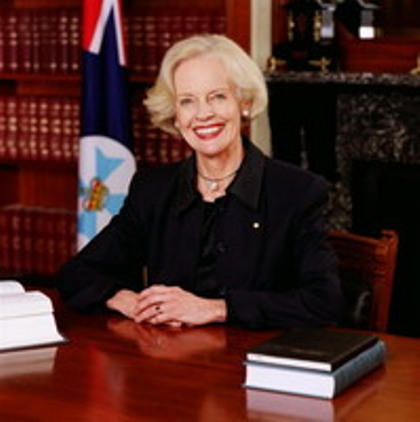 She should not. Any criticism of the visit must be directed to the government. When the government requested her to visit Africa, she could have advised against it. We do not know, nor should we.
But if the government maintained its advice, she was required to accept that advice. This is not an area where she may properly act without the advice or even contrary to the advice of the ministers. The reserve powers are not of course in play here.
We have criticised the Governor-General elsewhere for entering the political arena. It is good that this has not been repeated. But as we argued on 7 March, any criticism of the cost of or the fact of the visit should be directed to the government and not Her Excellency.