The irrepressible Taki, Taki Theodoracopulos, who writes The Spectator column "High Life" has given his assessment of the extraordinary situation in Europe where the French president and the German Prime Minister instructed the Greek Prime Minister not to proceed to a referendum on the latest bailout of Greece by the Eurozone powers.
Note that when he refers to a fake referendum on the monarchy, we Australians would call it a plebiscite. A plebiscite is like a blank cheque- the politicians fill in the details later. That is why ACM has always been opposed to any plebiscite on any matter for which the constitution prescribes a referendum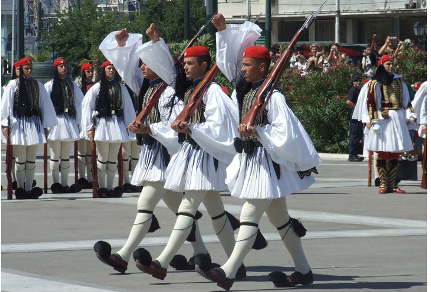 He says in the 12 November edition:-
As I speak to Athens daily, I am constantly reminded of the lambent line a fat politico delivered 65 years or so ago, when asked why he was giving up power:
"Because there's nothing left to steal."
…fake referendum on monarchy …
"These, then, are the power – hungry amateurs who got rid of the monarchy in a fake referendum, and whose only professionalism lies in cheating and stealing. These same crooks now demand sacrifices, yet among them in Parliament are those who took bribes of up to €250 million each, immune from prosecution by law.
"Now what kind of idiot would allow such a thing? Yet the Greeks, who pride themselves on being smart and look down on the Swiss as idiotic, have been accepting this state of affairs since the war.
"Not that the Brits are any better. Here you have ineradicable proof that the dealers are dealing from the bottom – suspect of democracy, as in a referendum – yet the dealers make it clear that people's opinions were irrelevant to those who run Europe. Sarkozy and Merkel told Papandreou to find the row about it, and he did.
"As far as a vigourous assault on tax evasion and into rampant public-sector patronage and structural reforms, again, father about it. Not a single civil servant has been let go, and we're two years down the line from when the mess was first exposed.
"Greek newspapers are as guilty as the politicians, whose patronage they seek…
"Greece's place in the Eurozone was accomplished by lying to the rest of the liars, which is poetic justice, to say the least.
"Like the joke about who pays when a Greek, Italian and a Spaniard go to a bar for a drink. It is, of course, the German."

…enormous cost to UK…
Taki could have to UK added the Briton. civitas estimates that the best estimates put the annual net cost to the UK of EU membership at approximately £65.6 billion.