"A debate on monarchy and republicanism can only be sensible or meaningful if we can judge between the existing system and the full content of what is proposed to put in its place," declared Sir Zelman Cowen.
"A 'republic' without more doesn't tell us anything like enough: in order to form a sensible judgement we must know in detail what the institutions of a reformed Australian system of government will be."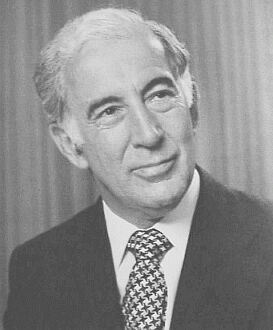 Sir Zelman, who supported the proposed republic in 1999, was speaking in Adelaide on 21 January 1995.
We assume from this that Sir Zelman would be obviously opposed to a plebiscite about "a" republic.
In the meantime a Mr. M. Bain has sent me a copy of his letter to Senator Brown in which he asks how the Senator would answer a plebiscite on the question :
"Do you agree that the method of electing Senators should be changed?
YES

NO

FIRST LET ME SEE THE DETAILS BEFORE I VOTE

"
And how, Senator, would any rational person vote?