Gough Whitlam told his supporters after his dismissal in 1975 to maintain their rage. He surely intended this to be maintained from the dismissal on 11 November to the electionon 13 December. Who would have thought that a small and ageing clique would be maintaining their rage for the best part of four decades and that The Australian's Paul Kelly would be still outraged?
The essence of the 1975 dismissal was succinctly explained by the commentator, Dr Gerard Henderson, in The Sydney Morning Herald ( 28/8 "Left closes ranks to consign Kerr to wrong side of history")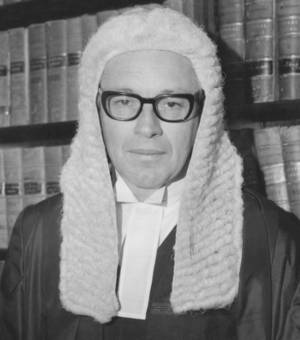 Dr Henderson, Executive Director of The Sydney Institute and a committed republican, says that the "dismissal resulted from the fact that the opposition leader, Malcolm Fraser, blocked supply and Whitlam attempted to govern without supply."
"Yet today," he laments," Whitlam and Fraser are left-wing heroes while Kerr is criticised for doing his duty and resolving the impasse by dismissing Whitlam and ordering Fraser to conduct an immediate double dissolution election."
He says that the author Jenny Hocking's attacks on Sir John Kerr in her new book launched by Kevin Rudd, " Gough Whitlam: His Time," published under MUP's The Miegunyah Press, cannot detract from this central fact.
Let us remember that this was a political and not a constitutional crisis, as so many in the commentariat would have it. This political crisis, brought on by the ambition and the obstinacy of the two politicians Malcolm Fraser and Gough Whitlam – and Mr. Whitlam's determination to rule unconstitutionally – was resolved under the constitution by the Governor-General ensuring the people could decide the political issues democratically in an election. This took place on 13 December, 1975.
…it's old news, Ms. Hocking…
Referring to the revelation in the book that Sir Anthony Mason was "the third man" involved in the dismissal, he points out this came out in 1994 when Sir Garfield Barwick Barwick declared in an interview with Bruce Donald that Mason had spoken to Kerr about the dismissal before it took place. Sir Garfield wisely insisted that the long interview were to be be broadcast, it be broadcast unedited
Dr Henderson says this freed him to reveal that Kerr had told him this in the late 1980s and that Sir Garfield had confirmed to him in 1990.
"My revelation that Mason was the third man in the dismissal was published in the Herald on January 8, 1994 and received wide coverage" he adds.
"Before submitting the piece, I wrote to Mason advising what I proposed to do. His office acknowledged receipt of my letter and expressed thanks for giving advanced warning. Later I corresponded with Whitlam about this."
He says Sir John Kerr told him he had kept "extensive notes" of the events leading up to November 11, 1975, which would be released some time after his death. He also showed me copies of briefing material which he had sent to The Queen. He did not expect that this material would be released.
…must the G-G give prior warning – so the PM can seek his removal?
Dr Henderson says Sir Anthony Mason 's account of the events of almost four decades ago are –with one significant exception- "remarkably consistent" with Sir John Kerr's account in his memoirs and in his private papers, to which Hocking obtained access in the National Library of Australia.
The exception is Sir Anthony's recollection that he told Sir John that he should warn Gough Whitlam of his intentions.
"Kerr never said this to me and Hocking has found no such recollection in Kerr's papers. Since Kerr died in 1991, his attitude on this matter will never be heard," Drr. Henderson insists.
What is important in Sir Anthony' s account, he believes is that he supports the view that Sir John Kerr had the constitutional authority to dismiss Goufgh Whitlam. This is of course obviously correct, notwithstanding Bob Carr's curious belief that Gough Whitlam had killed off the reserve powers.
Gerad Henderson dismisses Ms. Hocking's argument that Sir John's concern that the prime minister not k now in advance that he was considering dismissing him indicates he was a " weak man" with "an animated concern for his own position".
"The latter reference was a comment on Kerr's expressed concern that, if he gave warning that he intended to dismiss Whitlam for attempting to govern without supply (i.e. money), Whitlam would have advised the Queen to sack him first," explains Dr Henderson.
He says this was not a question of self-preservation.
"In his conversations with me, Kerr made it very clear that he was desperate not to involve Buckingham Palace in an Australian political dispute. There is little doubt that Whitlam would have moved against Kerr if he had been consulted by Kerr along the lines Mason suggests," he adds. "In the climate of 1975, this would have caused a constitutional crisis and possible political disorder."
In any event, on the day of the dismissal, Sir John gave Mr. Whitlam the opportunity of recommending a House election. Mr. Whitlam declined. So he was dismissed.
…Paul Kelly still outraged…
One final note. Dr. Henderson does not share The Australian's outrage that a governor-general should dare seek advice other than through the Prime Minister. This outrage has filled filled the columns of The Australian, from Paul Kelly down to former Rudd apparatchik Troy Bramston. ( Paul Kelly is still bitter that his republican project was defeated: see "Monarchists unscrupulous, destructive, disreputable, claims Paul Kelly"
Even Gough Whitlam's Attorney-General Kep Enderby was wheeled out to express his outrage that Sir John did not follow his advice. Mr. Enderby has apparently forgotten that he refused to join in Solicitor General Sir Maurice Byer 's advice, renaming it a "Draft Opinion" .
The fact is there are precedents for the Governor-General's action is seeking such advice both from former viceroys and from the Sovereign. How else could he exercise the reserve powers? Surely Paul Kelly and Troy Bramston appreciate that neither the Governor-General is no automaton, and that the sound and ancient constitutional rule that no government can rule without supply.