The vote against creeping republicanism was 96%. Only 4% supported the republican politicians.
This was how senior lawyers in Brisbane reacted when they were offered the alternative of continuing as republican SC's or being Queen's Counsel. There was a similar vote in New Zealand, just as there was when eminent New Zealanders were offered the choice between continuing with a meaningless republican award or one which means something both at home and around the world.
…is Greg Smith listening?…
I wonder what odds young Tom Waterhouse would offer that NSW, Victorian South Australian West Australian Tasmanian and Territorian lawyers would vote the same way. Greg Smith – NSW Attorney – are you listening?


…the results…
Just three Queensland senior counsel lawyers of the 73 SCs want to remain an SC after the Executive Council ordered the QC title be restored.
Attorney General and Justice Minister Jarrod Bleijie welcomed the return of "a proud position" in Queensland's justice system.
All Australians should thank the Queensland Attorney for reversing the scourge of creeping republicanism. Even Malcolm Turnbull is now against it. He thinks it makes Australians forget they are suffering under the Crown.
Interviewed by Michael Madigan of The Courier Mail, Mr Bleijie said: "This is well-deserved recognition of Queensland's senior legal fraternity who have overwhelmingly chosen to restore the title of QC".
"From now on eminent barristers will be appointed as QCs."
…thoughtless decision…
Although warned at the time that the title Senior Counsel was unknown in Australia and overseas, the republican politicians put their obsession against the Crown before good government and indeed common sense.
When I was involved on a federal government council advising the government on the export of legal services, I made the point that the decision to close off further appointments would significantly reduce the engagement of Australian lawyers overseas. The republicans on the council smiled, suggesting " He would say that wouldn't he?"

…international recognition…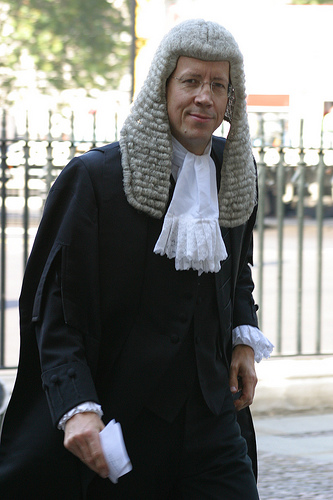 .
As Stuart Wood argues in an excellent article in Quadrant , QC is a global brand that is recognised instantly. No body knows what and SC is. Most think it refers to a consultant in a firm of solicitors.
Republican politicians and other elites should think twice before pushing their obsession. Some now admit that the 1999 Keating Turnbull republic could have damaged our constitutional system. What is more worrying some said this before the campaign, then supported it.
The moral is clear.
The onus on the republicans is to satisfy the people that what they are proposing, in a all its details is as one of our founders declared "desirable, irresistible and inevitable."