It is almost 32 years since the foul murder of Lord Louis Mountbatten on 27 August 1979 , a murder justified as an "execution" by the only prominent foreign campaigner in the 1999 republican referendum in Australia, Gerry Adams.
Lord Mountbatten was not only Prince Phillip's uncle; he was an Admiral of the Fleet, a statesman, and Supreme Commander of Allied Forces in the Second World War South East Asian Command from 1943 to 1946. During his command the Japanese invasion of India was defeated and Burma re-occupied.
In 1947, under the Labour government of Clement Atlee, he was made the last Viceroy of the India with the mission of leading the Indian Empire to independence as India and Pakistan. The Indian government honoured him by recommending that he become the first Governor-General of an independent India, a position he held with distinction.
From 1954 until 1959 he was First Sea Lord, a position once held by his father, Prince Louis of Battenberg.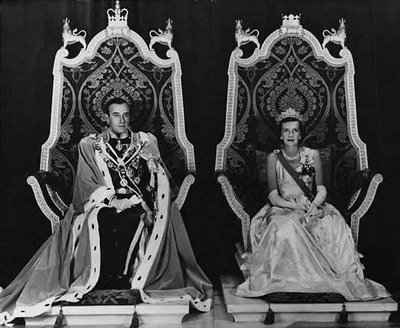 In the summer of 1979, on a sailing holiday in the Republic of Ireland, he was murdered by the Irish Republican Army. And yet, he was favourable to the re-unification of Ireland.
The documentary below explores the events surrounding the bomb explosion, which took the life of not only Lord Mountbatten, but also his 14-year-old grandson Nicholas Knatchbull, a 15-year-old cabin boy and 83-year-old Baroness Brabourne. Nicholas Knatchbull's mother and father, along with his twin brother Timothy, survived the explosion but were seriously injured.
….Gerry Adams…
Gerry Adams justified the murder, which he deemed an "execution":
"The IRA gave clear reasons for the execution. I think it is unfortunate that anyone has to be killed, but the furore created by Mountbatten's death showed up the hypocritical attitude of the media establishment. As a member of the House of Lords, Mountbatten was an emotional figure in both British and Irish politics.
"What the IRA did to him is what Mountbatten had been doing all his life to other people; and with his war record I don't think he could have objected to dying in what was clearly a war situation. He knew the danger involved in coming to this country. In my opinion, the IRA achieved its objective: people started paying attention to what was happening in Ireland"
…murders young Australians…
The republican army outraged Australian public opinion when they apologised for the murder in the Netherlands of two young Australians whom they assumed were British soldiers, but refused to hand over thier murderers. This was the subject of a Channel 7 investigation. The Irish Republican murderers have not been punished and are living in Ireland.
…campaigns for Yes vote in 1999…
When Gerry Adams came to Australia to be the only prominent foreigner to campaign for the Yes case in the 1999 referendum, ACM argued – unsuccesfully – that the republican movement, the ARM, should disassociate themselves from him.
{youtube}Tg5QXo1JtcA{/youtube}
(Part 2 follows)
{youtube}AdWfiYC1Hkk{/youtube}