The republican agenda has always been to shred our flag. The difference since 1999 is that the flag must wait until a politicians' republic replaces the present constitutional system. Until then, the republican movement says the flag is a separate issue.
Now, NSW Premier Nathan Rees has outraged organisers of the coming Australian National Flag Day celebrations by suggesting it may be time for a new flag, according to Linda Silmalis in The Sunday Telegraph (23/8) "Nathan Rees calls for new national flag."
In a move that she reports has also stunned the RSL, Mr Rees made the suggestion in a personal message to Australians as part of the 3 September celebrations.
Ms. Silmalis said that while other leaders urged Australians to celebrate the importance of the flag, Mr Rees used his message to raise the prospect for a change.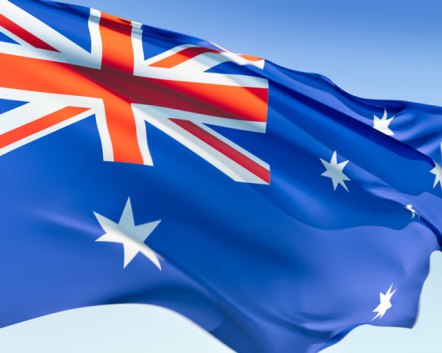 ….a new constitution with a new flag…
"It is fitting that our newly-won identity and autonomy were so quickly and happily expressed within months of Federation back in 1901, and perhaps that same spirit of national pride will express itself in a new constitutional arrangements and a new flag,'' he said.
"But let that grow organically and naturally, as times change and popular sentiment evolves."Meanwhile, the flag of stars and crosses, our banner in peace and war across 108 eventful years, will continue to serve us well.''
…"grossly inappropriate," "disrespectful"…
, Australian National Flag Association president John Vaughan told the Telegraph that Mr Rees' message was entirely inappropriate"It's grossly inappropriate to express something that he has the right to express, but not as a Flag Day message,'' he said."He did it in the wrong time and the wrong place.''
Former RSL state president Rusty Priest called on Mr Rees to back off the flag.
"People have fought and died for it in numerous wars and conflicts and there is no need to change it,'' he said.
Opposition Leader Barry O'Farrell told Gillian Cannon of Macquarie Live News that the Premier's comments were disrespectful.
"I think Australia's flag is important, it's a flag that people have fought and died under protecting the freedoms we have, for the Premier to raise this attack on the flag is out of order, particularly at a time when he should be concentrating on the problems families and small businesses are facing across NSW," O'Farrell said.
"My dad was a soldier; you don't have to be the son of a soldier to understand the offence Mr Rees' comments caused to veterans who fought, and the families of those who died under the Australian flag by his suggestion that it should be changed."
….National Flag Day, 3 September, Hobart…
A National Flag Day Luncheon will be held on Thursday 3rd September, at Parliament House, Hobart. 12 noon for 12:30pm. The guest speaker is Professor David Flint. The cost is $30. Please contact Reg Watson, President of the Australian National Flag Association, Tasmanian Branch on 0409 975 587.

…Voice of the Australian Flag…
The sound track for the video below, Voice of the Australian Flag, comes I believe from the excellent audio visual resources of the Toowoomba branch of Australians for Constitutional Monarchy.
{youtube}W4EqAzwveK4&feature=related{/youtube}