While Flags flew at half mast across New Zealand -and on the ANZAC Bridge in Sydney, the following message from The Queen of New Zealand has been sent to the Prime Minister, John Key: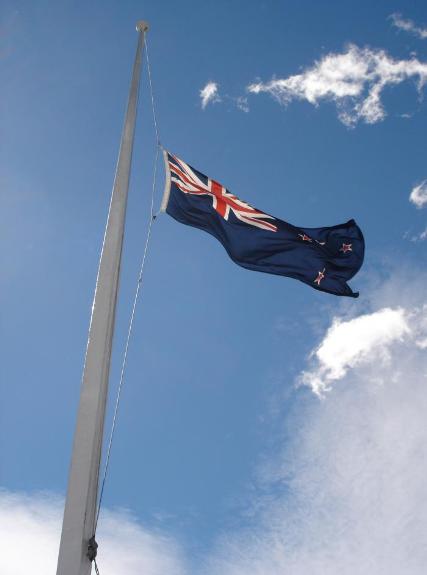 I am deeply saddened by today's news that there is now no hope for the men trapped in the Pike River mine.
My heart goes out to the families and friends of these 29 brave miners and to all who have been touched by this national disaster.
I send my thanks and deep appreciation to everyone who has worked so hard to attempt a rescue and also to those who will have a part to play in the task of healing the pain that is being felt throughout New Zealand and around the world.
At this sad and difficult time my thoughts and prayers are with you all.
ELIZABETH R
{youtube}nTqnewCKDQQ{/youtube}