A beat-up is, in Australia, "a media report that has been sensationalized and made to seem more significant than it really is." (Encarta) We have recently seen two beat-ups which have gone around the world. The most recent was against Prince Harry, the other against The Pope.
And now is there one against Ms. Nicole Kidman, who we think deserves to be Dame Nicole Kidman AD, that is a Dame of the Order of Australia. She would of course then decide when she would use the title.
( This was an Australian and not an Imperial award, revoked in 1986. Some of those who disapprove of this uniquely Australian award have accepted foreign knighthoods. So when Ms. Kidman was offered the top Australian award, it was of an internationally unrecognizable rank, unlike those awarded to other great Dames of the theatre, film and the concert hall. Had she become Dame Nicole Kidman, the world would have noticed .)
The way a beat-up it works is this. One newspaper or network manufactures the beat-up. It does not seem these days to matter who does the manufacturing. Once it was restricted to the less serious and more tabloid media.
Now, once respectable outlets are not above descending into the gutter. In the case of Prince Harry, the perpetrator was the tabloid News of the World. In relation to The Pope it was the BBC.
Once out, the other media slavishly report the beat-up, usually without checking the original source.
If it's about somone well known it goes around the world more than once, feeding on itself. By then it has its own life. The true story sometimes emerges but it bnever gets the same circulation.
…and the Australian constitutional system…
And what you may ask has that to do with an organisation whose mission is to defend our constitutional system?
in the nineties , the mainline media not only reported the campaign – they campaigned alongside the republican camp.
We must never let the media forget and we must never forget the words of the eminent British media authority Lord Deedes who wrote in the London Daily Telegraph on 8 November, 1999:
"I have rarely attended elections in any country, certainly not a democratic one, in which the newspapers have displayed more shameless bias. One and all, they determined that Australians should have a republic and they used every device towards that end."
His conclusion was supported by Dr Nancy Stone's exhaustive survey of two representative serious media outlets. It behoves us then to be aware of what is likely to happen in any subsequent campaign concerning the constitution.
According to Murdoch newspapers in Australia, another beat-up has just emerged, relating to the considerable Australian actress, Nicole Kidman. We previously suggested that her award in the Order of Australia should have ben at such a rank it would have been recognizable internationally. We republish that call below.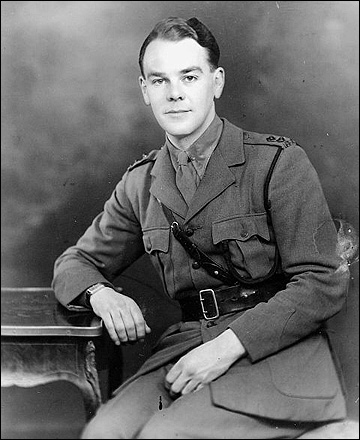 …the Nicole Kidman beat-up…
Nicole Kidman has been reported around the world as saying that she is is embarrassed by the film "Australia" and her performance in it.
But the Murdoch newspapers The Daily Telegraph and The Courier Mail say this all came from a recent Daily Mail report last week based on a two-month-old interview Ms. Kidman had with Sydney radio station 2DayFM, although the Daily Mail refers to it as a more recent interview.
"A classic cut-and-paste beat-up turned into an internet phenomenon over the weekend with (Ms.) Kidman portrayed as agreeing with her fiercest critics about her role in the WWII outback epic," reported the Daily Telegraph.
The international media reported Ms Kidman as saying "I can't look at this movie" and that she and husband Keith Urban "ran" from reviews of the film.
They say she said "It's just impossible for me to connect emotionally at all with it." But after listening to the interview, the reporters say Ms. Kidman's comments were light-hearted and self-deprecating on the day after the Sydney premiere.
They say selective quotes "spaced minutes apart were culled into one damaging, but misleading, statement."
"It is quite ridiculous for anyone to believe the reports if they listened to the actual interview," a spokeswoman for Ms. Kidman told the Telegraph. "It's hard to believe some of the world's media have fallen for it."
She told 2DayFM she couldn't watch herself in any film – and Australia was only the second film she had watched herself in besides Luhrmann's Moulin Rouge. She told them she was always embarrassed to see herself on film.
| | | |
| --- | --- | --- |
| ….there's nothing like a Dame… | | |
In congratulating those recognized in any New Year's Honours, we should be aware of a rather glaring gap in the Order of Australia.
I first noticed this at a Bastille Day ceremony, when the French Consul – General conferred a knighthood on an Australian[i].
I turned to former Prime Minister Gough Whitlam, the father of the Order and said, with a straight face, "Mr Whitlam, you're the reason Australians have to go to a foreign republic to get a knighthood."
He threw back his head laughing and said "Yes, I have five or six of those knighthoods myself!"
He's not alone. Others include Rupert Murdoch and Paul Keating's in the Thai's "Most Exalted Order of the White Elephant."
Malcolm Fraser added the ranks of Knights or Dames of Australia (AK and AD) in 1976, but the Hawke government removed these in 1986, keeping the Medal (OAM) which Fraser had also introduced.
My view that the Order is now lop sided was confirmed when I read a Canadian comment about Nicole Kidman being made a Companion, our highest award[ii].
No one in Canada, or anywhere, else took any notice. But they certainly did when Dame Elizabeth Taylor, Dame Julie Andrews, Dame Judi Dench, Dame Joan Sutherland and Dame Kiri Te Kanawa received theirs. As they would for Dame Nicole Kidman or indeed, Dame Cate Blanchett, who plays Queen Elizabeth I so superbly.
As the song says, "There's nothing like a Dame."
…."Arise, Sir Kevin…"
The problem remains, Labor objects.
True, some Labor eminences have received imperial knighthoods, as did the respected former Governor-General Sir William McKell.
Dr. HV Evatt, a strong constitutional monarchist, no doubt thought his doctorate was vastly superior.
The point is, the objection is only to "Sir," "Lady" and "Dame," not knighthoods or titles as such.
Bob Carr wasn't the first Labor politician to petition The Queen to remain " The Honourable."
And Gough Whitlam is inclined to address you as "Comrade," even when they are a Tory. Perhaps particularly when you are.
There is a golden opportunity for Kevin Rudd, as a conservative prime minister, to fill this obvious gap in the Order of Australia.
Of all places, it's the Church of England which offers the solution.
Because being dubbed a knight indicated willingness to fight for the King, an Archbishop of Canterbury came to the conclusion that Anglican bishops could hardly accept what is technically called the accolade.
They could accept the knighthood, but not the obligation to fight. So they were rarely if ever referred to as "Sir."
Catholic bishops were not impressed by this casuistry, and so they had magnificent styles of address, such as His Eminence, Sir Norman Cardinal Gilroy and His Grace, Sir James Duhig, no doubt to the chagrin of the Anglican bishops and especially their wives.
The solution is in Mr. Rudd's hands.
Restore the AK and AD, but make the accolade voluntary.
Then one day we might imagine we can hear those words, which I read are not used "Arise Sir Kevin."
Or, if you must, remove the accolade, but make awards at the same level as those many of your Labor colleagues have received from foreign powers and potentates.