The announced abdication of the Queen of the Netherlands in favour of her son has once again encouraged the commentariat to agitate for change for the sake of change.
As the former editor- in-chief of The Australian Paul Kelly once admitted in an unguarded moment during Australia's excruciatingly long republican debate, the media has a vested interest in change. It's good for circulation and ratings.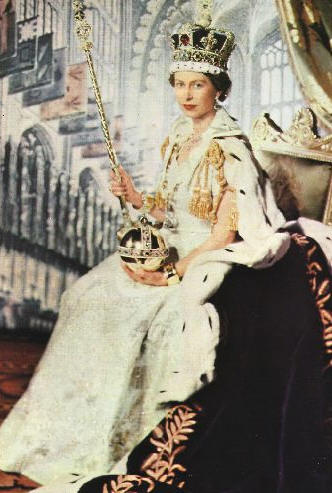 There are far more important indeed fundamental considerations. There is no tradition of abdication in our system; rather there is a tradition of service. Certainly Her Majesty is 86 but she is in good health. And she can increasingly allocate royal duties across the talented and respected members of her family who are equally dedicated to service.
…sacred commitment…
The Queen rightly regards the Oath she swore at her Coronation, and indeed the whole Coronation service, as no mere formality but a sacred commitment and trust.
Our Coronation Service alone in the world retains setting aside of the Sovereign through the anointing which comes from the Kings of the Old Testament.
As Shakespeare's Richard II declares:
Not all the water in the rough rude sea
Can wash the balm off an anointed king
The Queen believes strongly that she has entered into a commitment to her people for her whole life, nothing less.
Recall, if you will, those words from the declaration she made when she turned 21 in the city of Cape Town in South Africa when she addressed the people of the Commonwealth.
…Her Majesty's Declaration…
"If we all go forward together with an unwavering faith, a high courage, and a quiet heart, we shall be able to make of this ancient commonwealth, which we all love so dearly, an even grander thing – more free, more prosperous, more happy and a more powerful influence for good in the world – than it has been in the greatest days of our forefathers.
"To accomplish that we must give nothing less than the whole of ourselves. There is a motto which has been borne by many of my ancestors – a noble motto, "I serve". Those words were an inspiration to many bygone heirs to the Throne when they made their knightly dedication as they came to manhood. I cannot do quite as they did.
"But through the inventions of science I can do what was not possible for any of them. I can make my solemn act of dedication with a whole Empire listening. I should like to make that dedication now. It is very simple.
"I declare before you all that my whole life whether it be long or short shall be devoted to your service and the service of our great imperial family to which we all belong.
"But I shall not have strength to carry out this resolution alone unless you join in it with me, as I now invite you to do: I know that your support will be unfailingly given. God help me to make good my vow, and God bless all of you who are willing to share in it."
Her Majesty will not heed the impertinent calls from the press gallery " Abdicate now!" Nor should she .
Her loyal subject will support her.
They will say, as we will always say "God Save The Queen! Advance Australia Fair!"