Those of us who have firmly believed that we would see our country one day cut its ties to the old country and stand alone as a republic now realise this is not going to happen at any time in the foreseeable future, writes 3AW Melbourne radio host Peter Maher. (Prince's visit stabilises monarchy? 3AW 21/2). He continues:-
The republic cause has just been decimated in the last three of four days and it has been courtesy of one of those royal family members who now seem destined to reign for another 100 years at least.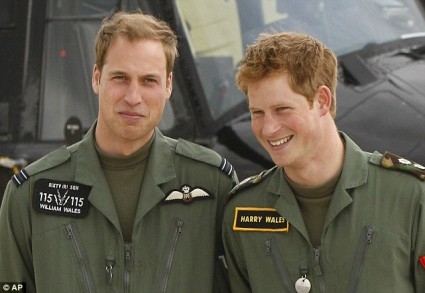 …rosy coloured view…
Mr. Maher has a rosy coloured view of the status of the republican push prior to Prince William's visit. The monarchists were on their knees he says because of Prince Charles and his father.
Hardly. The 1999 referendum defeat was a landslide. The polls were falling. On botha vague politicians republic and what was thought to be the popular model support was in the low forties. After a debate and the unveiling of a preferred model that would fall further – it always does in referendums.
The republicans could not work out what they want. They still can't. The politicians talked vainly of leaving it until the next reign.
…lobbing in…
Mr. Maher continues:
He lobs in here and has charmed the pants off everyone he has met.
Last night I watched on television as gushing girl schools in Queensland could hardly contain themselves after meeting the second in line to the throne after his silly dad.
William did exactly the same thing in New Zealand and I have no doubt that he will leave Northern Victoria with the same impression by the time he has finished there tonight.
"…we don't need a referendum…"

This has been one of the best public relations exercises that I have witnessed in a long time and I do not know how the republican cause can counter this mass of positive publicity towards the monarchy.
Those who are responsible for the future of our country, our youth look as if they have made up their mind on the republic debate and their response is we like what we see so why change.
We don't need another referendum we need another argument because what we have at the moment is clearly not working.