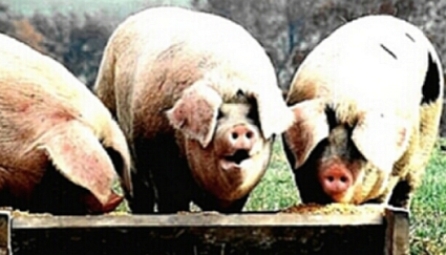 The more passionately republican our politicians are, the more expensive they seem to be when they retire from office.
Politicians receive very generous superannuation to which they contribute nothing or very little, compared with the general public.
Most of the voters' superannuation comes from themselves with a top up from their employers. Public servants are marginally better off.
But all or most of the politicans' superannuation has come from -you guessed it – the voters.
In addition the politicans may access their superannuation at an early age, again unlike the public.
To the voters in struggle street, the politicans must seem to be a most privileged class. Perhaps this should be brought into the debate about turning the country into a polticians' republic.
…NSW leads….

As in so many other things of which that State should not be proud, New South Wales appears to lead the country.
Former premiers now cost the NSW taxpayers over $1.2 million a year.
Mr. Iemma, who has just resigned, will receive an indexed pension of $ 130,000 pa.
He has declared himself a strong republican, refusing to reverse the decision to expel the Governors of New South Wales from their purpose built home, Government House.
Although he served less than the norm, four years, Andrew Clennell and Alexandra Smith reported in The Sydney Morning Herald of 26 September, 2008 that he wants the same benefit paid to his predecessor, republican the Hon. Bob Carr.
Former Labor premiers Bob Carr and the Hon. Neville Wran already each cost more than $400,000 a year. They are entitled to a driver and a car, a city office and an assistant, and first-class air travel.
This is apart from their generous superannuation.
Former Liberal premier the Hon. Nick Greiner. receives similar support. Mr Greiner's successor, the Hon. John Fahey, spends about $20,000 on a car. Mr. Fahey subsequently went into Federal politics.
Last year it was revealed the taxpayer was paying $429 a month in subscriptions to various journals for Mr. Carr. The Herald says that they were then cancelled.
By way of contrast, the Hon. Barrie Unsworth, who was premier from 1986 to 1988, costs the taxpayer nothing.
Whatever his views on fundamental constitutional change, we are unable to find any public record of Mr Unsworth's interest, much less passion in this area.
In this he is completely unlike his successors who could all be fairly described as "passionate"'republicans.
Is there is an interesting correlation here?