The South Australian Attorney-General, Michael Atkinson, has ridden his bike, flying an Australian flag, to remonstrate with a man in Adelaide who was flying a Nazi flag from his flagpole. This had obviously offended many people. The man said it had been left on display after a drunken party. After Mr. Atkinson's intervention, he took it down and he now flies the Australian flag.
Many politicians in the Attorney's place would have merely expressed their concern, perhaps even threatening legislation.
Mr Atkinson did something immediately about it. Moreover, he achieved a desirable solution. We congratulate him.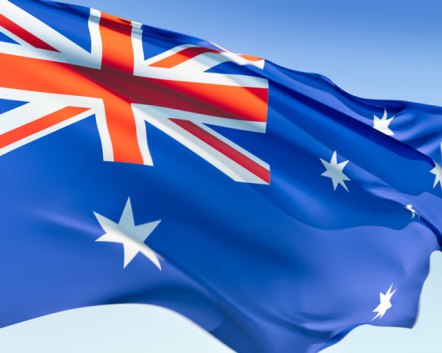 "There is a law against inciting racial hatred and it's conjectural whether this would fit this law," the Attorney said.
In the meantime, the Adelaide Advertiser editorial of 22 October, 2008 said that while freedom of expression is a central pillar of Australian society, it comes with responsibilities.
"The flying of the Nazi swastika flag in Adelaide is not a question of freedom of speech or freedom of expression."
That flag, the editor said, "… is a symbol of one of the most evil and barbaric regimes in human history and represents nothing except the untold suffering and misery it inflicted on millions of victims."
"It is offensive and inflammatory and those defending the right to fly it can argue the toss as much as they like but the central point remains – oppression and mass murder should not be celebrated in any fashion."
Let us never forget that Australia, Canada, New Zealand, India,and South Africa, along with Great Britain and her Empire, constituted that small and especially noble band of nations who fought Nazism from the very beginning to the last days of the Second World War.
They were united around their beloved King – Emperor, George VI, the father of Queen Eliazabeth II.
The King, his Queen and all the Royal Family gave a splendid example to all in those dark days, Australians reciprocating with a strong loyalty to the throne, expressed so clearly by our great wartime Prime Ministers, Robert Gordon Menzies and John Curtin.