In her demand the politicians denounce the people's apathy about a politicians' republic, Rosalind Winterton ("Don't wait for the Queen to die," The Australian 10/11) claims "The Queen, Prince Philip and Prince Charles were a little bemused" by our landslide rejection of this in 1999.
How does she know?
This myth was propagated by Richard Butler on the ABC's 7.30 Report – just after he accepted appointment by The Queen as Governor of Tasmania.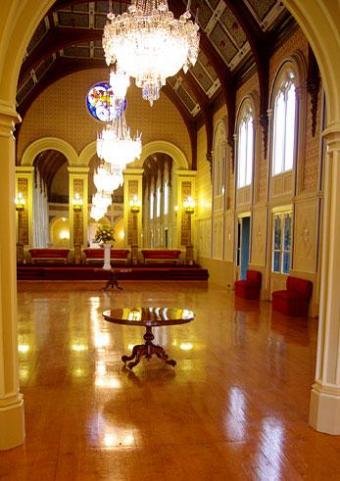 Readers may be interested in comparing this with the evidence of someone who was actually dining with the Queen and the Duke on the night of the referendum.
The widely syndicated Canadian, Mark Steyn, says with complete authority:
"As the only journalist on the planet within six feet of a royal facial expression that day, I can exclusively reveal that I haven't the foggiest as to the Queen's or the Duke of Edinburgh's feelings."

…Lawson renounced republicanism…
And by the way, Henry Lawson abandoned his youthful republicanism when he matured, as is shown by his later poems praising the monarchy. He was living proof of the celebrated and much borrowed adage by Louis Philippe's Prime Minister, François Guizot, who said:
" A man who is not a republican at 20 has no heart; a man who is a republican at 30 has no brain."
("Ne pas être un républicain à vingt est preuve de veulent du coeur; être un à trente est preuve de veulent de la tête)

…cure to the common cold too?……

[Continued below]

Ms. Winterton claims that had we become a republic we would have led the world in finding an answer to climate change, a more humane solution to the refugee crisis and avoided the war in Iraq.
And we thought the republican movement was trying to forget those claims in 1999 that republic would cure unemployment, improve trade, stop us from being a laughing stock in Asia etc etc.
If the republican movement just said what precisely they want to do to the Constitution and the Flag they would stop making fools of themselves.
[This is the expanded text of a letter and comment to The Australian. Rosalind Winterton is the widow of the late Professor George Winterton a highly respected constitutional authority. We published an obituary, "Professor George Winterton: a worthy opponent," on 17 November, 2008 ]