Australia has emerged as the likely destination for the first official tour of Prince William and his fiancee Kate Middleton after next year's royal wedding, reports Tom Reilly in The Sydney Morning Herald on 12 December.
Although royal courtiers in London have been busy planning the couple's April 29 wedding, they have also been charged with organising their travel itinerary for later in 2011.
And following William's successful visit here in January, when he was mobbed by well-wishers throughout the three-day trip, he is considering bringing his new bride Down Under.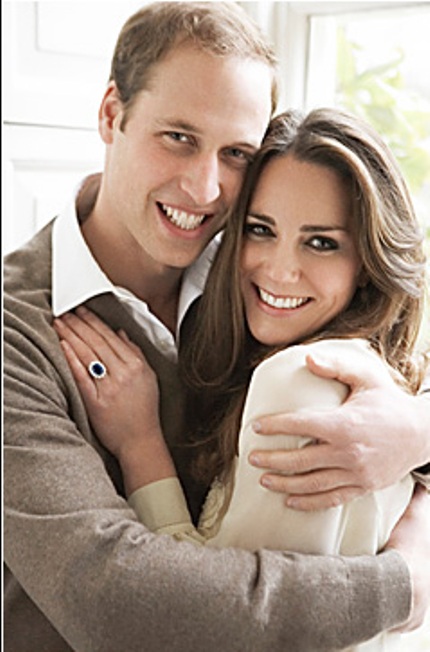 …real affinity for Australia…
A royal insider told The Sun Herald:
"William had a fantastic time when he came earlier in the year and developed a real affinity for Australia and its people.
Many in the royal household were a little surprised, and pleasantly so, at the warmth and size of welcome he received and, with Australia being such an important part of the Commonwealth, it means it is under very serious consideration for the first visit."
A spokesman for St James's Palace in London confirmed to Mr. Reilly that William was keen to return here:
"Prince William thoroughly enjoyed his visit to Australia in 2010 and has said that one day he would love to come back. Overseas visits are always under review. However, it is too early to know which overseas visits Prince William will undertake after his wedding next year."
…overshadow even Oprey…
Mr.Rreilly predicts that should the visit go ahead, the arrival of the glamorous couple would dwarf the attention being lavished on TV host Oprah Winfrey.He says that with the second-in-line to the throne being a well-known rugby fan, there has been intense speculation he will attend next year's World Cup in New Zealand, which begins in September.
If he goes to the tournament, he would almost certainly stop by Australia on the way.
…an Australian home…
Mr. Reilly recalls that during Prince William's trip he joked he enjoyed Sydney so much he was keen to set up home here.
The Prince told guests at a lunch hosted by the Premier:
"I have had the most warm welcome ever, not just with the weather but with all Sydney people, thank you so much.
"It has been a terrific couple of days in Sydney … if any of you have got any properties for sale then please let me know.''