Peter Williams of JAMAQUE has kindly made available this wonderful photographic record of Her Majesty Queen Beatrix of the Netherlands' long await Royal Visit to "Her Islands in the sun".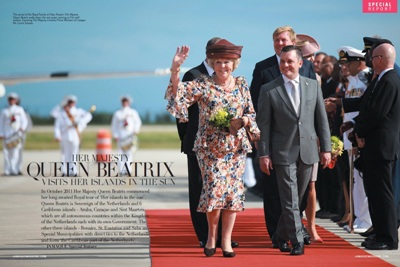 Her Majesty recently announced her abdication in favour of her son, Crown-Prince Willem-Alexander.
To download a PDF copy, click here.