Tasmanian Convenor of ACM, Mr Reg Watson, attended on Friday evening 7th June the annual Queen's Birthday Reception at Government House, with hosts Hon. Peter Underwood AC the Governor of Tasmania and Mrs Underwood.
It was a black tie affair from 6:30pm until 8:30pm. During the course of the evening the Governor spoke of the work undertaken by Her Majesty and afterwards the choir of the Tasmanian Symphony Orchestra gave a brief, but wonderful musical performance.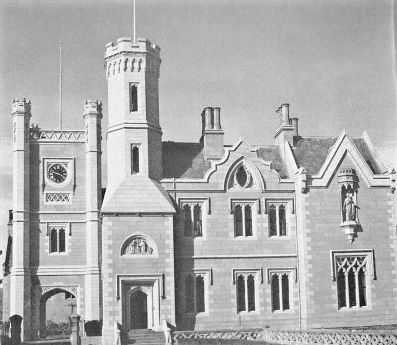 The Tasmanian Government House is possibly the most pleasantly situated vice-regal residence in Australia. It was completed in 1858 to the Gothic revival design of architect William Porden Kay.