Republicans marked Remembrance Day 2010 by denouncing the award of the Victoria Cross and the George Cross.
In a piece posted with the imprimatur of the republican movement's media director, a leading republican campaigner asked "Why does Australia persist with honours like the Victoria Cross and the George Cross? These are British awards which by their names both honour two monarchs from the German House of Hanover."
As readers of this column would be well aware, the republican movement is, let us say, careless with the facts. If they checked them first they would not be constantly embarrassing themselves.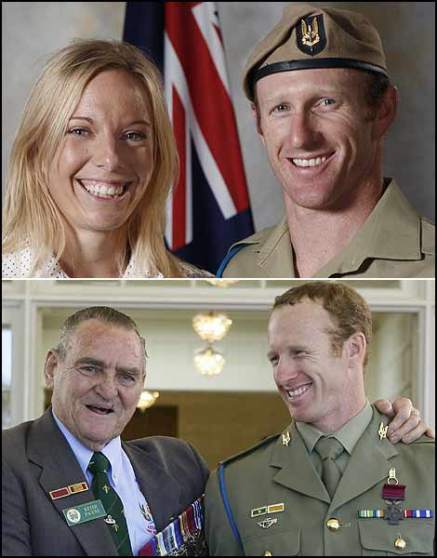 The George Cross is no longer awarded to Australians. The last award was made in 1978. The Queen of Australia has approved the award of the Cross of Valour in its place.The Victoria Cross (VC) was originally instituted in 1856 as a decoration to recognise gallantry in action by all ranks of the services.
Ninety six Australians were awarded the Victoria Cross under the Imperial system of awards. With the introduction of the Australian system, it was decided to retain the Victoria Cross as the pre-eminent gallantry award.
The Victoria Cross for Australia was approved by Queen Elizabeth II on 15 January 1991.The VC is awarded for the most conspicuous gallantry, or a daring or pre-eminent act of valour or self-sacrifice, or extreme devotion to duty in the face of the enemy.
On January 16, 2009 Trooper Donaldson, now Corporal Donaldson, became the first Australian to be awarded the Victoria Cross for Australia, still the country's pre-eminent award for acts of valour in wartime.