Alan Jones, the nation's leading broadcaster, asked the new Premier, Barry O'Farrell about progress on returning the Governor to Government House. This was on Sydney radio station 2GB on Monday, 16 May 2011.
You can listen to the interview here.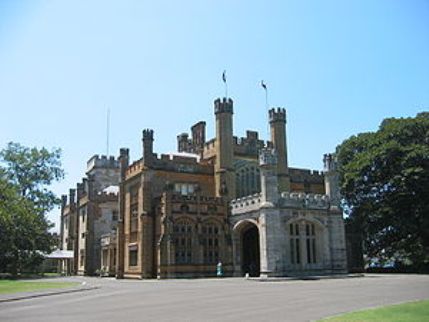 The Governors of New South Wales were expelled from their purpose built home in 1996 by the then Premier of New South Wales, the Hon. Bob Carr.
Kerry Jones then ACM's Executive Director called a peaceful public demonstration of over 20,000 people in Macquarie Street Sydney.
ACM has continued this long campaign for the return of the Governors since then, greatly assisted by two "white knights", the Rev Fred Nile MP and Alan Jones.
No other State has followed New South Wales, although there have been proposals from time to time by republican elements to follow New South Wales. One was to make Government House Melbourne a home for the Prime Minister Ms. Gillard.
But at a public meeting called by ACM at Parliament House on Monday 7 March, the Hon. Marie Ficarra MP, Shadow Parliamentary Secretary to the Leader of the Opposition, indicated his support to the return of the Governor.
This was stated to be subject to any appropriate consideration which must be given to the arrangements prevailing for the present Governor, Professor Bashir.