For many years now, there has been speculation that The Queen's next visit – or homecoming as the Canadians prefer it – would be her last.
But according to the London Daily Mail (29/1), The Queen is to make a state visit to Australia later this year, showing she has no intention of slowing down in her 85th year.
Australia's most influential political weekly, Spectator Australia has even proposed the visit be extended:
We can think of no better symbolic effort than for The Queen to visit her flood –stricken subjects later this year when, hopefully, she attends the Commownwealth Heads of Government Meeting here.
…serious concern…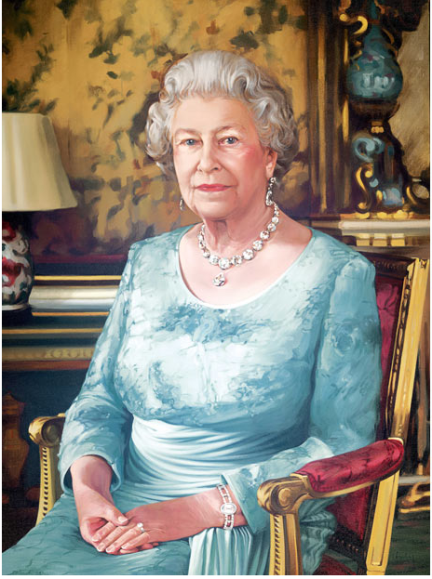 There is one aspect of such visits we raised here when Pope Benedict XVI last came to Australia . The publication of attributed security costs is ill-advised.
Not only are such attributions inconsistent and suspect, as Harold Schmauze demonstrated ("Accounting anomalies exposed," 25 June 2008), their publication is demeaning discourteous and worse, dangerous.
These costs are incurred at least in part because of the legal obligations of the Commonwealth to ensure the security of internationally protected persons, which is emphasised in our being a State Party to the Convention on the Prevention and Punishment of Crimes against Internationally Protected Persons, including Diplomatic Agents which is annexed to the Crimes (Internationally Protected Persons) Act, 1976 ( Cth.)
The determination of the level of security provided in each case is, in the final analysis a matter for the Commonwealth, and not for the guest who may or may not be accompanied by personal security agents.
No doubt much depends on confidential advice received at the time from Australian and international sources as to the potential threats which could accompany the visit. Revealing the attributed costs is thus dangerous and may well constitute a breach of security.
It is a clear indication of the assessment by the Commonwealth of the likelihood of an attack. Such information would be very useful intelligence to terrorists who could assume that similar confidential advice would be made to other governments in relation to the Head of State.
…not done in relation to other "internationally protected persons"…
[Continued below] For obvious reasons, such information is not usually published in relation to ambassadors and other diplomatic agents.
When a country's diplomatic service is under threat, it is of course unwise to reveal to potential terrorists the specific costs attributed to the diplomatic agent in question, as it would indicate the depth of security cover provided.
It would not, for example, be difficult to calculate from such information as to whether 24 hour cover was being provided. If it were not, a terrorist could make reasonable assumptions as to when an attack should be made.
As these attributed security costs are not available in relation to most internationally protected persons, it is wrong in principle – and curious to make an exception for Royalty and then Heads of State.
It is in our view also discourteous and demeaning to attribute such costs.
We are not aware of a general practice of foreign governments making and releasing such attributions in relation to specific visits of the Governor-General as Head of State, the Prime Minister, the Foreign Minister, and other ministers and our diplomatic agents; if this is occurring we suggest that Australia should lobby against the practice.
No civilised person would dream of having a guest in their home, and then circulating the itemised costs of entertaining them, adding say attributed proportions of the electricity bill, rates and so on.
This would be crass.
To repeat, to publish attributed security costs in relation to visiting Heads of State or Royalty is dangerous, discourteous and demeaning. For these reasons we are writing to the Prime Minister, the Foreign Minister and the Leader of the Opposition to ask that the practice cease forthwith.