On Friday, 26 April 2013, ACM held an Afternoon Tea celebrating Her Majesty's 87th birthday. Hosted by The Hon. David Clarke MLC, it was a well attended and successful function.
Attendees were delighted when Shadow Special Minister for State, The Hon. Bronwyn Bishop MP delivered the following message from the Leader of the Opposition, The Hon. Tony Abbott MHR.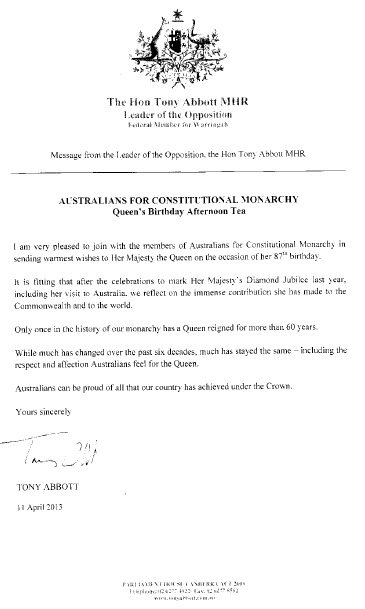 To download a PDF copy of the Mr. Abbott's message, please click here.