This is a report in the ACM series, Opinion Polls, which visitors can always access through this icon on the right hand side of the frontpage.
---
With support in Britain for a republic collapsing to 13% in the latest YouGov poll, republicans are warning the United Kingdom's tiny republican movement that their mean spirited personal attacks on the Queen and Royal Family, and on the Royal Wedding will only damage their cause.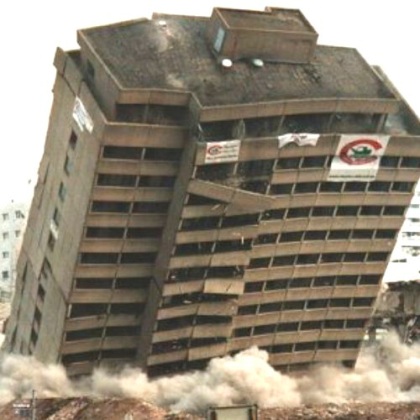 Even a republican as passionate as Guardian columnist Jonathan Freedland, who wrote a book setting out the the case for a republic, can't foresee the monarchy's end in his lifetime.
And he is 44.
"It is an extremely durable institution," Jonathon Freedland conceded to Peter O'Neil, the Europe Correspondent for Canada's Postmedia News on 14 April, 2011.
"Freedland said republicans are playing a risky game by questioning public enthusiasm for the event. Many polls had suggested Brits would take the death of the popular Queen Mother in stride — but when she died in 2002 at age 101, there was a massive outpouring of grief, he pointed out.
"He also said the anti-monarchists do themselves no favours criticizing the Queen, who he calls the Royal Family's greatest strength due to her near-flawless reign of almost 60 years."
London Mayor Boris Johnson wrote about Jonathon Freedland's case for a republic: "It hasn't happened. It won't happen. There isn't a cat's chance in hell of it happening."
…attempts to create republic "utter flops"…
(Continued below)
Peter O'Neil says that Britain experienced life without monarchy briefly after King Charles I was executed in 1649 and a republic was set up under Oliver Cromwell.
"But the new system didn't quite reflect the objectives of those who fought Charles in two civil wars in order to defend the rights of Parliament.
"Cromwell headed a 'military dictatorship (cloaked) in decent constitutional garb'" wrote British constitutional historian David Starkey in Monarchy: From the Middle Ages to Modernity. Cromwell died in 1658.
"And in 1660, after it was realized that 'only monarchy could tame a fractious army and a power-hungry parliament,' the old system was restored, Starkey wrote.
"The executed king's son, Charles II, returned from exile in France amid great public enthusiasm to head a Royal Family with diluted powers.
"Other attempts to create a republic were utter flops." writes Mr. O'Neil.