The Queen and The Duke of Edinburgh are in Australia in October 2011. Australians will welcome them warmly.

The Premiers have been lobbying for the Royal Couple to visit their states; obviously not all can be accommodated every time they are here. There is a pattern of spreading these over time and in accordance with need.
That republican politicians will be lining up to be seen with the Royal Couple indicates what the polling and focus groups are telling them.
There will be the inevitable predictions that this is the last time. Take them with a grain of salt – I have heard those for the last three visits
There will be misleading stories about the cost. At least in one respect these will be more correct than in the past. And remember, The Queen serves as The Queen of Australia without salary, allowances or superannuation. The Royal Family are unpaid for any services they render us. They are Royal Volunteers. ( In the United Kingdom, the monarchy is effectively and entirely self funded.)
Buckingham Palace has announced that Her Majesty and His Royal Highness will arrive in Canberra on Wednesday, 19th October before travelling to Perth on Wednesday 26th October for the Commonwealth Heads of Government Meeting.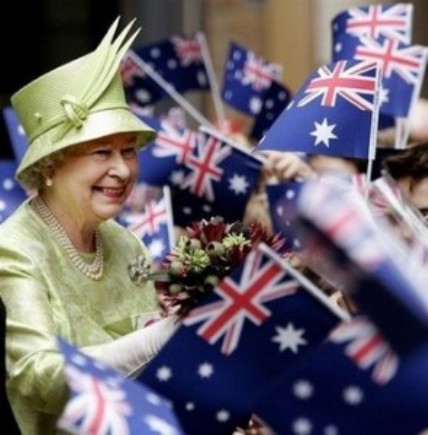 Additionally, the Royal couple will undertake two "away days", one to Brisbane on Monday 24th October, and one to Melbourne on Wednesday 26th October.
The Queen and The Duke of Edinburgh will leave Australia on Saturday 29th October.
This will be the 16th time that the Royal Couple have come to one of the many homes, Australia.
Previous ones were in 1954, 1963, 1970, 1973, 1974, 1977, 1980, 1981, 1982, 1986, 1988, 1992, 2000, 2002 and 2006.