Over 2 billion people world-wide were expected to tune in to live TV coverage of the Royal Wedding.
Early estimates are that over 20 million Britons watched and over 2 million New Zealanders.Early Australian estimates range from 4.4 million to 5 million.Unlike earlier events, people may now watch through paid television, portable devices and computers. Thus the free to air statistics will not tell the full story.
Whatever the statistics and estimates are, the audience in Australia was no doubt enormous.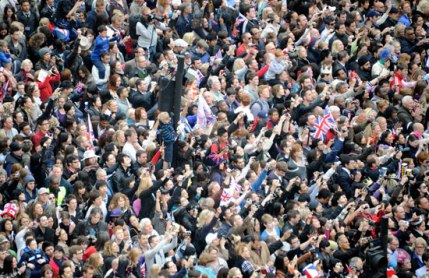 In Australia of course, the Prince is seen as a future king. Australians know that his concern and interest in the nation has nothing to do with ambition, income –there is none, golden handshakes or superannuation or power.The Crown is our oldest institution, a pillar of our nation, providing leadership beyond politics and involved intimately in our history.