In an endeavour to advance an understanding and knowledge about our Constitution, and the role of the Australian Crown in it, ACM has been producing a number of videos which are available on the ACM TV channel, Aussie Crown TV.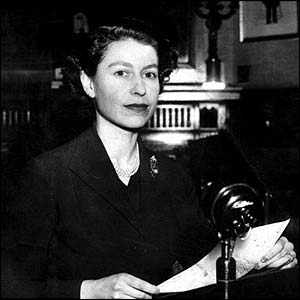 There is now an icon "Aussie Crown TV" on the left hand column on the front page which allows access to this channel . Above that are the words " You Tube" which also allow access to the channel.
In addition we are putting together videos on other sites; these are now being assembled together and can be accessed through the icon on the left hand side of the front age, "ACM Videos".
Among the videos there are the following : "The life and Times of Queen Elizabeth II," "The Queen Reflects on Her Life," " The Queen visits The Royal Welsh," "The Queen visits HMS Ocean," " Royal Wedding Stockholm 19 June 2010," " Royal wedding of King Carl Gustav and Queen Silvia of Sweden 1976 ," " Prince Harry visits Botswana," "Queen's Birthday Debate National TV Debate 14 June 2010," and "Queen's Birthday: Trooping The Colour 2010"
More videos will be added from time to time. In addition, we will continue to include videos in columns as appropriate.
…other resources…

In the meantime, you may access our columns defending the Flag through the icon on the right hand side of the front page," Keep the Flag"
Visitors may note there are other icons allowing access to other materials, including " Election Watch" and "Return the Governor" both of which relate to continuing campaigns.
The icon "The Crowned Republic" links to our educational resource and to the education site.
" Events" accesses the events calendar, and " The Book Depository " a London based bookshop which offers many books at bargain prices free of postage and handling.
" Help us to defend the Constitution and the Flag" and the " 10th Anniversary National Appeal " allow visitors to help our work.
Visitors may subscribe to our daily newsletter by clicking on " Get Our Newsletter" and access the ACM Facebook and Twitter through " Find us on Facebook".
A DVD of the 10th Anniversary Neville Bonner Oration by the Hon John Howard AC, with a speech by Alan Jones AO an dseveral interviews my be ordered through that icon.
In addition, visitors may register and log in to make comments, and there are two polls on the frontpage.