On 5th October Queen Elizabeth II, Queen of Australia, will receive Her Victorian Premier at Balmoral near Aberdeen in Scotland, according to Sky News. He will meet her for 30 minutes and will then join
The Queen and any other guests for lunch.
It is a feature of the Australian constitutional system, that alone among the sixteen Realms, each of the six State Premiers, as well as the Federal Prime Minister, have the right and duty to advise The Queen of Australia. Beyond that, Her Majesty may request briefings on matters of concern, and no doubt the Premiers and the Prime Minister may request her counsel.
In the meantime several members of our Royal Family have expressed their concern and sorrow over the bushfire tragedy in Victoria last summer.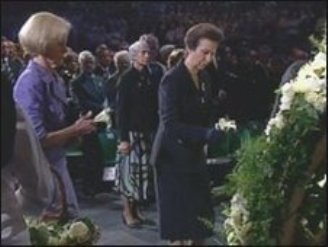 Mr Schmauze's report and a video follow.
..Our Royal Family greatly concerend by bushfire tragedy….
"Acting Premier, Attorney-General Rob Hulls, could not hide his pride. On Channel 7 he said: 'I think it's a coup for the Premier. I don't think there has been too many premiers that had a personal audience with the, er, with the Queen.'
"It must have been difficult to say the Q-word, because he mumbled it and needed two attempts to say it. But he managed, he really managed well to announce that Victorian Premier John Brumby will meet the Sovereign on 5th October. Channel 9 had this to say:
"'This is the first time an Australian Premier has been invited to a rare audience with the Queen. Buckingham Palace has contacted the government to request he visit her while in the U.K. next week.'
"'The Queen has taken great interest in the Black Saturday bush fires.'
"'She received daily updates throughout February and March and made a personal donation to the bush fire appeal.'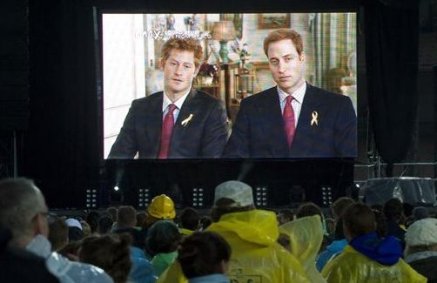 …Princess Anne praised…
"Princess Anne, the Princess Royal, was equally praised. Channel 7: 'Princess Anne won fans visiting Melbourne for the National Day of Mourning.'
"And the Victorian Environment Minister Gavin Jennings added: 'They were chuffed that in fact she was there. It made quite a big difference at that time of adversity.'

"Even The Age printed a short notice on the forthcoming royal audience for the Victorian Premier."
{youtube}58TGWOCnpMI&feature=channel_page{/youtube}