We sent the following letter to The Australian concerning a statement by Sydney University historian James Curran concerning a speech made by Opposition leader Tony Abbott
Dear Editor,
It is completely wrong to describe the White Australia policy as the "foundation principle" of Australia's British past: James Curran, "Abbott's Risky Doublespeak Diplomacy," The Australian, 26 July 2012.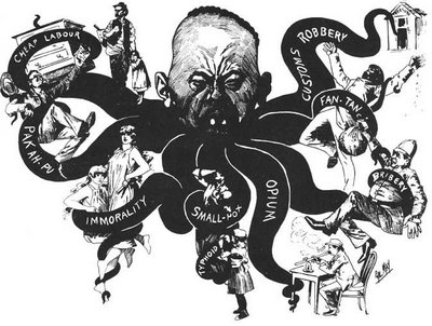 The Bulletin led our first significant republican movement in the nineteenth century. This was to form, in no uncertain terms, a white Australian enclave completely free from the despised liberal principles which dominated British imperial policy, especially her immigration policy.
To placate strong imperial opposition, the first federal parliament exercised its new found immigration power they decided – with significant opposition – on the dictation test to disguise our racist policy.
With self government and then federation, Australians were able to practice racism both externally and also against the indigenous population. We mustn't hide our faults by blaming the British.