During the referendum campaign it became clear that will support for a republic was weakest among older Australians and then among younger Australians. It was among the middle-aged that there seemed to be stronger support for a republic, particularly among those in inner-city electorates.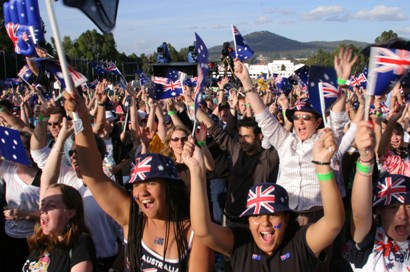 Yet prominent republican Nicola Roxon, now a minister of the Crown in the Rudd and the Gillard governments, once said from the luxury of opposition: "No new monarchists are being born".
And former Senator Susan Ryan said – from the luxury of retirement – that all the republicans would have to do was wait until the older generation leaves this world.
Republicans quite often seem to live in a world of delusions. Recently on the Queen's Birthday, the present chair of the Republican movement Major-General Keating on several occasions claimed that 60% of Australians want a republic, meaning some form of politicians' republic.
This is about 20% above the indications over a period of time in almost all of the polls.
…case study…
The following from The Spectator 11 June 2011 bears out youth attitudes today:-
"Teaching undergraduate can be spiritually uplifting experience," writes Tom Switzer, who could not be described as a royalist.
"And so it is with this semester students at the University of Sydney is United States studies Centre… My impression of most students is of how comfortably high intelligence and good nature… are combined in them.
"Intelligence is evident in the tutorials: students not only put their reading texts in their proper historical context, they support their sound arguments with scholarly evidence.
"Meanwhile, there is none of the cultural cringe that is part of the make-up of many local academics.
"In one seminar on the decline of Britishness in the late 1960s, I learned that a good majority of the class – about 80% – defends the present constitutional arrangements and believes the monarchy will prevail for decades.
"That is a far cry from my campus days in the early 1990s, when republicanism was all the rage. Somewhere, Paul Keating is hyperventilating."