"ABC Melbourne's Jon Faine was at it again this morning, misinforming about the issue of whether Australians want this country to become a republic," writes John Styles on the Australian Conservative website on 23 April,2009.
"Inviting callers to have their say about the Rudd Government's decision not to proceed with the 2020 Summit's resolution on the issue, Jon Faine asked if the proposal should go ahead, because, 'after all, you voted for it.'"
"No, Jon, at the 2020 Summit the Rudd Government's carefully selected delegates voted for it."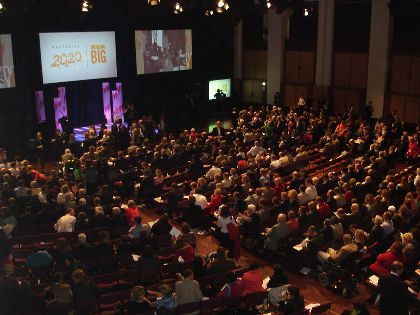 "When the Australian people had a chance to vote on the issue in the 1999 republic referendum, they rejected the idea. The proposal didn't carry a majority of the voters; nor did it carry a single state."
"The ABC presenter is looking like a serial-misleader on the republic issue."
Read the full comment and hear Jon Faine on the Australian Conservative website.