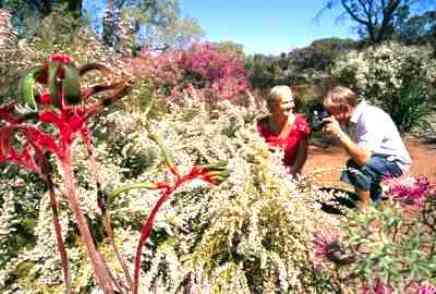 With the attempt by the Prime Minister to put some undefined politicians' republic back on the agenda, constitutionalists are heading to Perth this weekend for their national conference.
This will be opened on Friday evening at Perth's Hotel Northbridge by the prominent Western Australian Sir William Heseltine, a former Private Secretary to The Queen, and the first Australian to hold that position.
Despite taxpayers funding 6 major exercises on trying to move to a politicians' republic since 1993, some politicians still want to divert millions more from pensions, schools, water etc into this folly.
But polling indicates that not only is overall support for some politicians' republic in decline, it has collapsed among the younger generation.
So a feature of this conference – the tenth Australians for Constitutional Monarchy have held since the 1999 referendum -will be a panel of young Australians which will explain their commitment to the constitution and the flag.
The conference will also discuss ACM's campaign up to 2010, including ACM's education project.
The keynote speaker is the Hon. Richard Court, the only Premier at the 1998 Constitutional Convention who was shown to be in touch with the voters.
Speakers at the conference will include:
· Professor Gabriel Moens, Dean of Law at Murdoch and an internationally respected authority on constitutional law.
· Dr Hal Colebatch, the lawyer and author.
· Joseph Poprzeczny, the well known business journalist who will speak on Citizen Initiated Referenda.
· George Bougias who will speak on campaigning to the ethnic communities.
· Professor David Flint who will explain why our Founding Fathers rejected the constitutional plebiscite in favour of the referendum .
Panellists will include Terry Jackson AM, Neil Fearis, West Australian ACM Convener, the Hon. Bill Hassell, the former senator, John Stone, Thomas Flynn, ACM National Executive Director, and Jai Martinkovits, director of J.K. Managed Solutions.