Crowned republics, constitutional monarchies, have once again outperformed politicians' republics. They invariably do so on any measure of well being.
Whenever I made this point in 1998 and 1999 during the referendum campaign, it was greeted with howls of derision by the supporters of the republican movement.
But I had the evidence.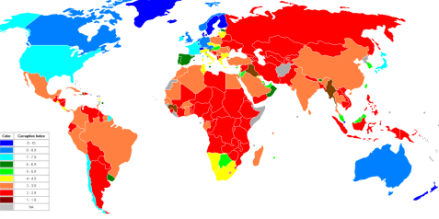 Although ignored by the media in the 1998 and 1999 campaigns, it was very much a newsworthy fact that crowned republics outperform politicians' republics on most measures of well being, including freedom, education, health, life expectancy, wealth, the distribution of wealth and low levels of corruption.
This is still newsworthy.
Crowned republics, constitutional monarchies, make up only fifteen percent of all countries. Yet they are over represented among the world's most prosperous countries, and in every aspect.
The Legatum Prosperity Index is a global assessment of wealth and wellbeing. Its founders say that unlike other studies that rank countries by actual levels of wealth, life satisfaction or development, the Legatum Prosperity Index produces rankings based upon the very foundations of prosperity – those factors that will help drive economic growth and produce happy citizens over the long term.
The index is composed of eight sub indices: the economy, entrepreneurship, governance, health, safety and security, personal freedom and social capital.
We reported on the Legatum Prosperity Index on its foundation in 2008 ('World Prosperity Index: Crowned republics outperform- again')
( Continued below)
Australia led the 2008 index.
In the the first ten this year, crowned republics, constitutional monarchies, are over represented by a factor of 4.6.
Moreover they are over represented in every sub index. This is both in the first ten and the first twenty. It is by by a factor of at least 2, and at times, a factor of 4.6.
They are over represented by a factor of 4.6 in the first ten countries in the governance and social capital sub indices.
The top ten follow. (Note, Saudi Arabia appears in the first twenty in one sub-index. It is clearly not a constitutional monarchy and accordingly, I have not claimed it as one. Morocco appears in one other sub index in the first twenty. It is a crowned republic, although different from ours.)
1 Norway 2 Denmark 3 Finland 4 Australia 5 New Zealand 6 Sweden 7 Canada 8 Switzerland 9 Netherlands 10 United States.
[Posted 28 October 2010]