"If it matters, measure it" is the motto of the Fraser Institute, says Alejandro Chafuen, a trustee of this leading Canadian think tank.
This was in a piece in Forbes Magazine ," When It Comes To Health, Wealth And Happiness, Human Freedom Matters."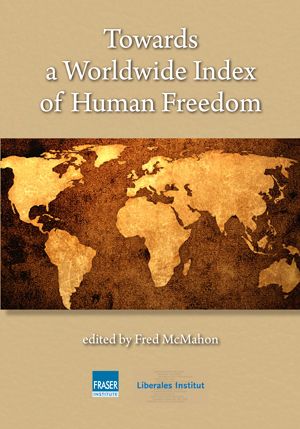 "More than a motto, the focus on measurement permeates and guides all the work of the institute," he writes. "As few things matter more than freedom, it is only fitting that Fraser has embarked in its most ambitious methodological effort: measuring human freedom."
The Institute's Freedom Index encompasses personal as well as economic freedoms. Just released in a book, "Towards a Worldwide Index of Human Freedom," it is very reassuring for constitutional monarchies, or as some of us say, crowned republics.
Of the top five countries, four are constitutional monarchies – New Zealand, the Netherlands, Australia and Canada .
Of the top ten, six are crowned republics; of the first twenty , nine are.
…over-representation…
Proportionately, having one constitutional monarchy in the first five, two in the first 10 and four in the first 20 would mean constitutional monarchies are over represented.
Crowned republics are not perfect. But those who propose destroying Australia's must demonstrate that what they want is better than what we have.
They could first tell us what they want. They haven't since the referendum they foisted on a reluctant nation.