In the disappointment over the loss of the FIFA World Cup, there will no doubt be an analysis of the Australian case and the composition of our delegation.
According to the Prime Minister's spokesman the government had decided that ''Securing our head of state for the final presentation is a major coup.''
When the Rudd government advised the Governor-General to undertake a tour of Africa, she was sent and received as Head of State.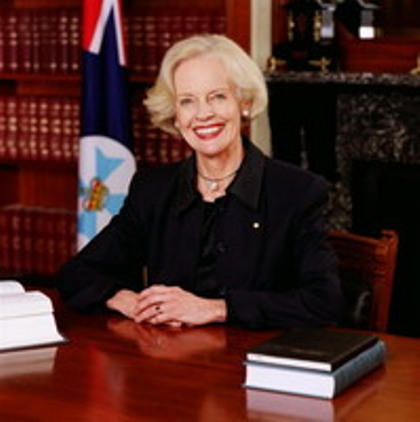 The Prime Minister decided she would not go for the final round of the bid which is reported to have cost the taxpayer $45.6 million.
But as Eamonn Duff and Jessica Wright reported in The Sydney Morning Herald ("Cries of foul over PM's no-show" on 28 November 8, 2010}:
Bob Hawke was there in Tokyo when Australia's hopes were crushed for its 1996 Melbourne Olympics bid. Paul Keating was in Monte Carlo in 1993 as Juan Carlos Samaranch gave Sydney the rights to its biggest ever party: the 2000 Olympic Games.
Prime Minister Julia Gillard, however, has decided her country doesn't need her in Switzerland this week for the crucial final round of lobbying before Friday's 2022 World Cup announcement.
Instead, Australia is sending Governor-General Quentin Bryce and Sports Minister Mark Arbib to Zurich, where it is competing against the US, Qatar, South Korea and Japan.
Ms Gillard's office refused to say why she wasn't attending, but pointed out she had visited FIFA president Sepp Blatter in Zurich on October 3, adding: ''Securing our head of state for the final presentation is a major coup.''