Despite a few disparaging remarks by anonymous republicans, Monday night's launch of AussieCrownTV – with our "Monarchy Australia" Q&A session – was a success. Professor Flint answered questions on many topics, from Knighthoods through to the Diamond Jubilee.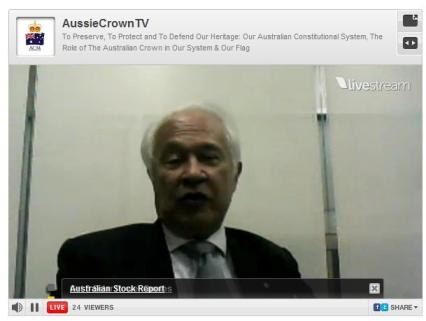 To access a recording of the session, click here:
ACM plans to hold these Q&A sessions somewhat regularly. The next session will be held next month, stay tuned for the details.