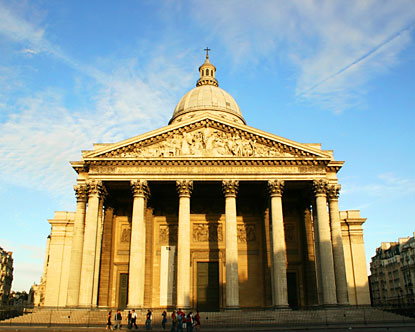 Although republicanism is not new to Australia, most republicans are either ignorant of their predecessors, or would prefer not to mention them.
There are no heroes in our past for republicans to revere.
I was reminded of this when reports from the Hope Royal Commission were released recently under the 30-year rule. They contain "blunt calls" for more aggressive espionage overseas, warning that failure to do so could compromise vital Australian political, military and economic interests in the region, reports Cameron Stewart in The Australian on 28 May, 2008, "ASIS spies 'illegal but needed."

The Communist Party planned to turn Australia into a "people's republic" along the lines of those imposed on countries occupied by the Red Army in Eastern Europe.
This was Australia's second republican movement, and as we have previously reported in this column,[i] this was an intensely disloyal movement, unlike the first.
But the first was not attractive. It was intensely racist, wanting to break away from the Empire and form a white republic.
When I pointed this out during a debate in the 1999 referendum campaign in Perth (I was with Reg Withers and Bill Hayden; we were against Daryl Williams, Senator Stott Despoja and Professor Greg Craven), the mainly republican audience was outraged.
But when I read them some of the observations on race made by that flag bearer of nineteenth republicanism, The Bulletin, they quietened down.
…was ASIO wrong to target the CPA?…
It is surprising to see that Justice Hope found that ASIO's targeting of the local communists was overdone. But as The Australians' editor says, when the Soviet Union collapsed, evidence emerged confirming the suspicion that the Soviet Union funded Australian sympathisers and that the Party was working for the Soviet Union.
The Australian says that some prominent authors were among the beneficiaries. "Ian Milner, a senior member of the Australian Department of External Affairs (now DFAT) was a paid spy for the USSR and Czechoslovakia, while the Australian journalist Wilfred Burchett, married to a Bulgarian communist, pledged they would 'serve the party together.'"
The Australian says that Communist Party received almost $8 million, in today's money, from the USSR to help in dominating key unions.
The editorial says that in their 1998 book Breaking the Codes, Desmond Ball and David Horner examined the facts and concluded that from 1943 to 1949 "a group of about 10 people, all of whom were members of the CPA or close acquaintances of communists, provided information and documentary material to the Soviet … KGB".
As The Australian says, the 100 million people killed by communism underlined its danger and why it was ASIO's top priority.
How fortunate we are that the country never became a peoples' republic.
There is no pantheon of republican heroes.