The is a report in the section, Head of State , on the ACM site.
---
.
The following letter, headlined "Flint's oversight", from Lindsay Foyle of Stanmore NSW, appeared in the high circulating Sydney Sunday newspaper, The Sun-Herald, on 4 March 2012.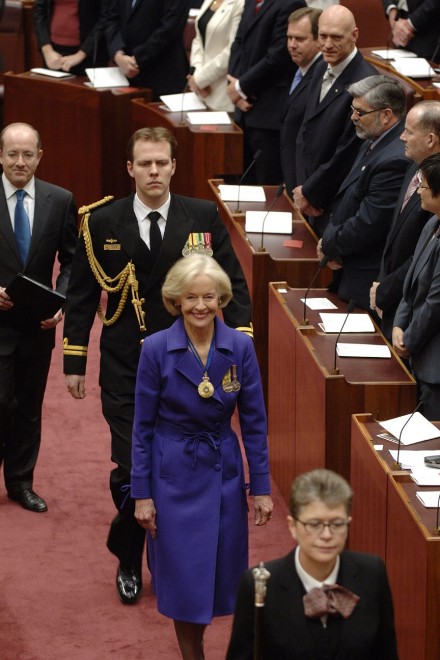 Rather than just debating the point, Mr. Foyle begins with a derogatory remark no doubt intended to challenge my professional standing, a tactic frequently adopted in the referendum campaign.
"It is sad that David Flint, who has been so involved with matters associated with the constitution for so long, gives the impression he has never read the document (Letters March 4)>
"Clause 2 of the Constitution states, "A Governor-General appointed by the Queen shall be her Majesty's representatives in the Commonwealth, and shall have and exercise in the Commonwealth during the Queen's pleasure, but subject to this Constitution, such powers and functions of the Queen as Her Majesty may be pleased to assign him".
"The Queen is our head of state of the Governor-General's authority is restricted to the part of the job the Queen delegates to him or her."
The editor of the Sun- Herald graciously agreed to publish the following under " Flint's response" on Sunday 11 March 2012
Dear Editor, Lindsay Foyle says (4/3) that I appear not to have read the Constitution and that the Governor-General is a mere delegate of The Queen.
When Gough Whitlam was dismissed, The Queen informed the Speaker that only the G-G can appoint or dismiss a Prime Minister – she can't. This is because the G-G's executive powers come directly from the Constitution – they are not delegated by The Queen.
Indeed, for the first Royal Visit, special legislation had to be passed (and the parliamentary standing orders changed) to allow The Queen to exercise some of the Governor-General's powers: Royal Powers Act, 1953.The diplomatic term head of state is governed not by the constitution but by international law.David Flint