Garth Clark of North Sydney, NSW answers Peter FitzSimons ([email protected]) in the Sun-Herald on 18 November, 2012 :
"I accept the fact that Peter FitzSimons is a socialist, republican (as opposed to royalist) atheist, and is free to air his views in the newspaper.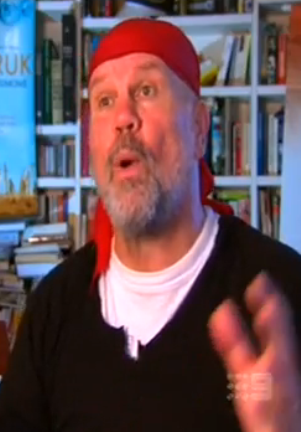 "I usually read these views over my breakfast cuppa tea, mutter to myself, and go on to the cryptic crossword."
…and the evidence?…
"However, I feel that I must respond to his article ("Birthright? What about our rights? November 11) regarding the visit of Prince Charles and his wife, and ask on what basis does he claim that members of the Royal Family are "dullards"?
"There are many synonyms for "dullard", including dimwit, dunce, fool, idiot, imbecile.
"If he has evidence that any of these words are applicable to a member of that family, then so be it, and I will take his comments as fact.
"I believe it is simply his abhorrence of anything regal that has come to the fore."
…libel…
In our democracy – a constitutional monarchy or crowned republic -Peter FitzSimons (
[email protected]
)
is entitled to be a leader of the push to shred our flag and impose a politicians' republic.
But does that allow him to libel individuals? Should he do this? Should the editor of the Sun- Herald approve the publication of such a libel?