Those lucky enough to have a brush with Prince Harry during his first visit to Las Vegas say he is as down-to-earth as any other 27-year-old who appreciates a Harley, a night out with friends, and a cheap beer, according to s Michelle Rindels and Mark Carlson of Associated Press ("Prince Harry rents Harley for first visit to Vegas" 23/11/2011).
While spending several weeks training on Apache helicopters at Gila Bend Air Force Auxiliary Field in southern Arizona, Prince Harry recently rented a motorcycle in Scottsdale, Arizona to drive to Las Vegas, about six hours away.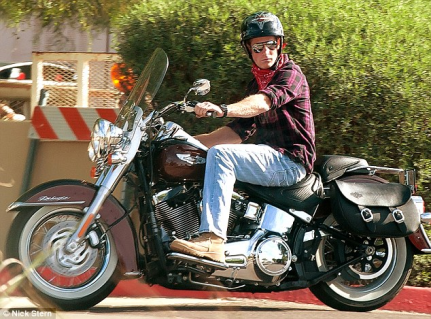 "He's just a regular 27-year-old guy," said Dan Dvorak, the rental manager of Hacienda Harley-Davidson, in an interview with Associated Press. "Mild-mannered. Excited to be on a Harley."
Mr. Dvorak said that although prince has a UK motorcycle license, he had to complete a test drive on a 1600cc bike. "He definitely knew what he was doing."
Prince Harry and four military friends saw a Cirque du Soleil show in Las Vegas where they were seen clapping enthusiastically and laughing during the show — and also sipping a Corona beer apiece.
He told show staff afterward that he'd heard "O'' — set at the Bellagio — was the best of the seven Cirque shows in town. Officials said the prince was impressed with the water effects and contortionists in "O," which features acrobats, synchronized swimmers and characters performing in, on and above a 1.5-million-gallon pool.