In celebration of Her Majesty's 87th Birthday, ACM, together with Wing Commander Nick Hobson DFC AFC, is delighted to hold an afternoon tea to launch a significant new educational resource – an iBook version of The Beginner's Guide to the Australian Constitution.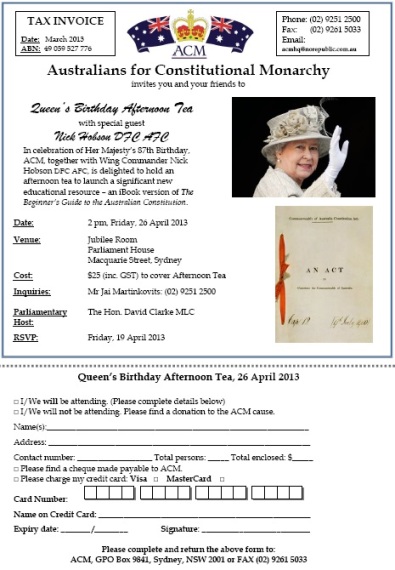 To download a PDF copy of the flyer, please click here.
We look forward to welcoming you and your guests for what will no doubt be a most enjoyable afternoon.