One of the world's greatest film directors has been made a Knight Companion in the Order of New Zealand. He is Sir Peter Robert Jackson KNZM, a celebrated New Zealand film director, producer, actor, and screenwriter. He is best known for The Lord of the Rings trilogy adopted from the novel by J.R.R.Tolkien. He became internationally known after the film Heavenly Creatures, for which he shared one of the three Academy Awards he has received over the years. In 2005 he remade King Kong.
As in Australia, some New Zealand politicians have tried to deny great achievers the international recognition they deserve. Many of these politicians in Australia flaunt all sorts of titles , including knighthoods, as long as they are not Australian and having nothing to do with the Australian Crown.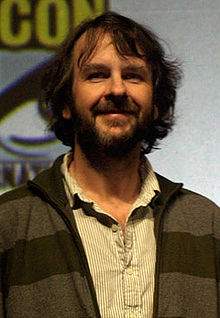 The announcement from Wellington was reported by Kiran Chug and Katie Chapman in The Sydney Morning Herald (31/12) as "Return of the Queen: Jackson knighted".
Sir Peter told Lincoln Tan of the New Zealand Herald ("Better than the Oscars, says Sir Peter Jackson" 31 /12) he is thrilled to be made a Knight Companion of the New Zealand Order of Merit. "This is an incredible moment in my life. I didn't think anything would surpass the 2004 Academy Awards, but I was wrong," he said.
"The feeling of gratitude and pride I have in accepting this honour from my home country is profound."Sir Peter was made a Companion of the New Zealand Order of Merit in 2002, and has "continued to excel in and significantly contribute to the New Zealand film industry", the citation for his knighthood reads.
The Lord of the Rings films earned nearly $3 billion. The last of the trilogy, The Return of the King, won 11 Academy Awards in 2004 – and shares the record for the most Oscars won by a single film.
He told Lincoln Tan about his memory of his early days: "When I was growing up in Pukerua Bay I spent weekends shooting war movies in my parents' vegetable garden with their Super-8 camera. I was 8 years old and had no real expectation of being a film director. My dream was to work on special effects.
"All those years ago, I never imagined where dreams could lead."One of the best things about growing up in New Zealand is that if you are prepared to work hard and have faith in yourself, truly anything is possible."Since becoming a film-maker in 1976, Sir Peter's rise in the movie industry has been phenomenal, reports Lincoln Tan.
Sir Peter established the Weta Studios, production company Wingnut Films and in 2003 opened a film post-production facility, Park Road Post Production, in Wellington.
"Park Road Post Production has enabled Jackson and other film-makers to make films in New Zealand to an international standard," the citation states.
Sir Peter said: "I feel very lucky to be able to make movies in New Zealand and I will always be grateful for the support I have received from so many New Zealanders.
"He sees the knighthood as "recognition of the collective achievement of our terrific crews and our film pioneers … who trailblazed a path towards the creation of a modern Kiwi film industry".I
In the New Year Awards, the former the Prime Minister who tried to abolish knighthoods, the Rt Hon Helen Elizabeth Clark has become a Member of the Order of New Zeland.
There is one Dame Companion in the New Zealand Order of Merit, Dame Lesley Max MBE, Auckland, for services to children.
Apart from Sir Peter, there are three other Knights Companion, Professor Sir Mason Harold Durie CNZM, Feilding, for services to Maori health, in particular public health services; Sir Arthur Douglas Myers CBE, London, for services to business and the community and Sir James Bruce Robertson, Wellington, for services as a Judge of the High Court and the Court of Appeal.
Julian H. Robertson, New York, is made an Honorary Knight Companion for services to business and philanthropy.
…and Australia?….
The question remains. When will Australia restore honours which are immediately recognizable around the world – honours which are essentially Australian? The republican politicans flaunt their foreign knighthoods while they deny really great Australians the international recognition they deserve.