Terror suspects held at Guantanamo Bay could be resettled in Australia this year, according to Patricia Karvelas The Australian's political correspondent. And this will be done secretly. From her report on 2 January 2009, "Kevin Rudd ready for Guantanamo Bay inmates," it seems the Federal Government is preparing to "quietly accept detainees."
A spokesman for Acting Prime Minister Julia Gillard said there would be "no wholesale intake of former terror suspects, as each of up to 250 prisoners would be assessed on an individual basis. "
Ms. Karvelas does not mention this, but it is likely that their accommodation and living expenses, and those of their dependents will be provided by the taxpayer.
…ACM submission on citizenship test: proper selection the key….

In a submission in 2006 on the proposed citizenship test, ACM argued that it would be wrong for an Australian government to place reliance on any citizenship test as the sole or dominant method of ensuring that immigrants to Australia are appropriate, that is, that there first loyalty will always be to Australia and its constitutional system, and that they will make a positive contribution to the nation.
"In our view," we said "it is a core function of the Australian government that immigrants be carefully selected as having a clear potential to satisfy this criterion."

If this is a correct statement of what should be the core function of government, it is difficult to see how this would be satisfied in relation to any Guantanamo detainee.
Perhaps there are worthy cases, but the fact that the process will take place behind closed doors and without any public accountability is hardly reassuring.
In our submission we referred to an opinion piece in The Australian 2 November, 2006 on the controversy surrounding Mufti Sheik Taj el-Din al Hilaly.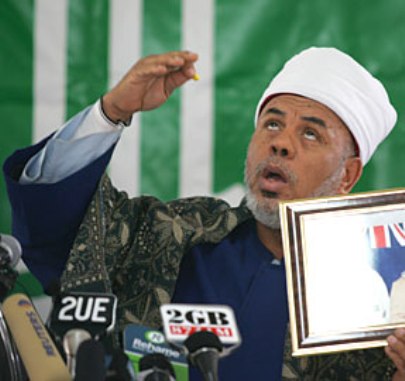 This was most relevant because it was the considered opinion of the Hon Chris Hurford, Federal Labor MP for Adelaide from 1969 to 1987 and Minister for Immigration in the Hawke Labor government from 1985 to 1987.
Mr. Hurford planned to deport the Mufti, but Paul Keating saw that he lost the immigration portfolio.In the article, critical of both sides of politics, he said:
"There has been a retreat from interviewing toughly and with good judgment those from overseas who apply to come here; but we must choose only those who are assessed as likely to integrate well.
"Furthermore, we have retreated from sending home more readily those who do not make the grade before being given permanent residence. They and we would be better off if that tougher approach were reinstated."
Some detainees are likely to be charged including the alleged Bali bombing mastermind Hambali. US prosecutors have indicated that in his case, they will seek the death penalty.
David Hicks was held there for five years before being convicted last year of providing material support for terrorism. Another Australian, Mamdouh Habib, was released from Guantanamo Bay without being charged.